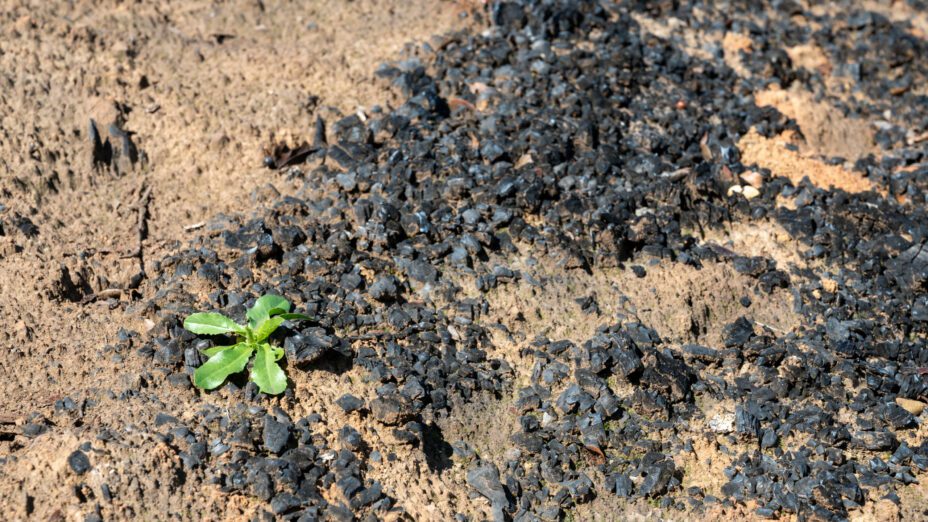 ---
Spring looks different.
More filled with hope.
Spring is finally here. Scant rainfall early in the winter kept plants from sprouting as quickly and blooming as exuberantly as they might in a wetter year. But there's an upside to a slow awakening. The non-native grasses that sometimes crowd out native wildflowers are held back, too. That can give colorful species such as goldfields, poppies, lupines a head start.
In the nearly 400,000 acres scorched in the Diablo Range in 2020, the effects could be even more spectacular. A slow start to spring, extra space, and fertilizer from ash and fire retardants could supercharge wildflowers. Think whole hillsides of bright blossoms on a black background. Some of the flowers will be old friends, others rarely seen wonders like whispering bells, golden ear drops, and fire poppies, which only peek out after a fire.
The pioneering sprouts that photographer Scott Hein captured in Morgan Territory Regional Preserve on March 7 prove that this year's wildflower display is starting. Add a little more rain, some sunshine, and come see for yourself!
The best time to witness nature's comeback in the fire zone will probably be late March through April. Here are some suggestions about where to go:
For spectacular views as well as interesting botany, hike the Valley View and Manzanita Trails at Morgan Territory Regional Preserve. For directions, a map, and a wildflower guide, visit EBRPD's Morgan Territory page.
Drive through otherworldly and isolated Del Puerto Canyon. Take Highway 130 from Patterson in the San Joaquin Valley (just off I-5) to the San Antonio Valley in the heart of the Diablo Range. Plan stops and walks through the burn at Frank Raines Regional Park and Minniear Day Use Area.
For the ultimate driving tour, try the curvy loop from San Jose up and over 4,256′ Mount Hamilton and eventually onto Mines Road to Livermore. For directions, see this San Francisco Chronicle article.
Two-thirds of Henry Coe State Park was burned in the SCU fire. To see the effects from the Hunting Hollow entrance, head to Kelly Lake. From the headquarters entrance, head to Coit Lake.
Diablo Range Revealed is a series of articles, videos, and photo galleries focused on the ecological richness and resilience of the Diablo Range. Presented by Save Mount Diablo. Photos and video by Scott Hein, Cooper Ogden, Wally De Young, and others. Writing and production by Joan Hamilton. Special thanks to our partners: Bay Nature magazine, California State Parks, East Bay Regional Park District, Santa Clara Valley Open Space Authority.