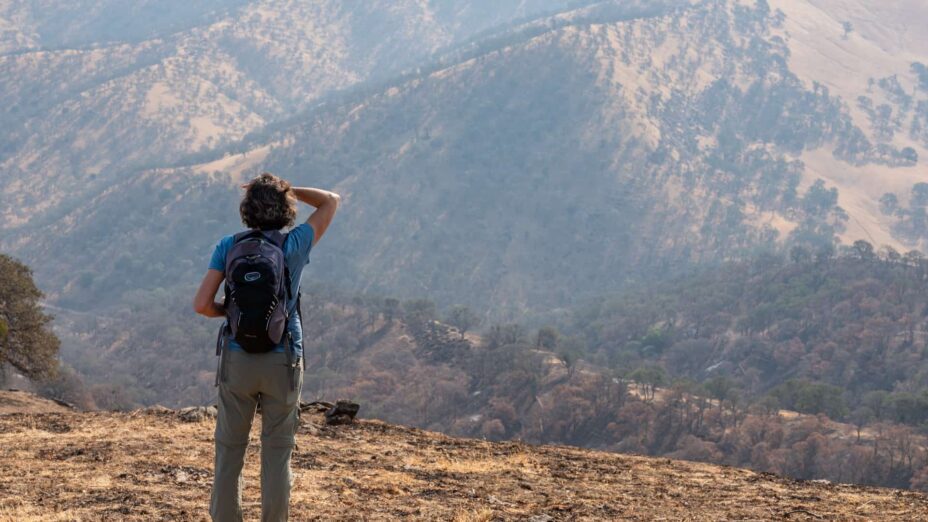 ---
On the morning of August 16th, 2020, Margaret Kruse jumped out of bed to the sound of thunder and lightning. The sky was gold. Atop the ridge beside her ranch, a tiny glow of fire burned. By nightfall, she was encircled in flames.
This wildfire was a part of the SCU complex of fires, the third-largest fire in California history. Nearly 400,000 acres burned across the Diablo Range. Luckily, the fire never made it to Kruse's home, but two-thirds of her family's property burned.
Mount Diablo's habitats, like many others in California, are adapted to fire. In 2013, after the Morgan Fire, flowers that hadn't been seen in 40, 80, or 125 years began sprouting, and unusual amphibians were thriving.
Now, California's in a drought, temperatures are rising, and the world is changing because of the climate crisis in ways we don't fully understand. The question is, what will be the aftermath of the SCU fires?
Save Mount Diablo is launching the Diablo Range Revealed project. Over the next three years, we'll produce articles, photo galleries, and videos about the plants, animals, and ecology of the northern Diablo Range, from Mount Diablo to Pacheco Pass.
The fire has burned a path right into the heart of the Diablo Range. We look forward to making lots of interesting discoveries and sharing them with you.
Watch the First Episode of Diablo Range Revealed
Presented by Save Mount Diablo. Featuring Seth Adams, Heath Bartosh, Celeste Garamendi, and Margaret Kruse. Photos and Videos by Scott Hein, Wally De Young, and Cooper Ogden. Music by Phil Heywood. Illustration by Laura Cunningham. Production by Joan Hamilton.
Photography by Scott Hein
Want to learn more about the Diablo Range? Check out our Diablo Range Revealed project! We'll take you to the heart of the Diablo Range with stunning footage and insightful commentary.
Presented by Save Mount Diablo. Photos and video by Scott Hein, Cooper Ogden, Wally De Young. Writing and production by Joan Hamilton. Special thanks to our partners: Bay Nature magazine, California State Parks, East Bay Regional Park District, Santa Clara Valley Open Space Authority.