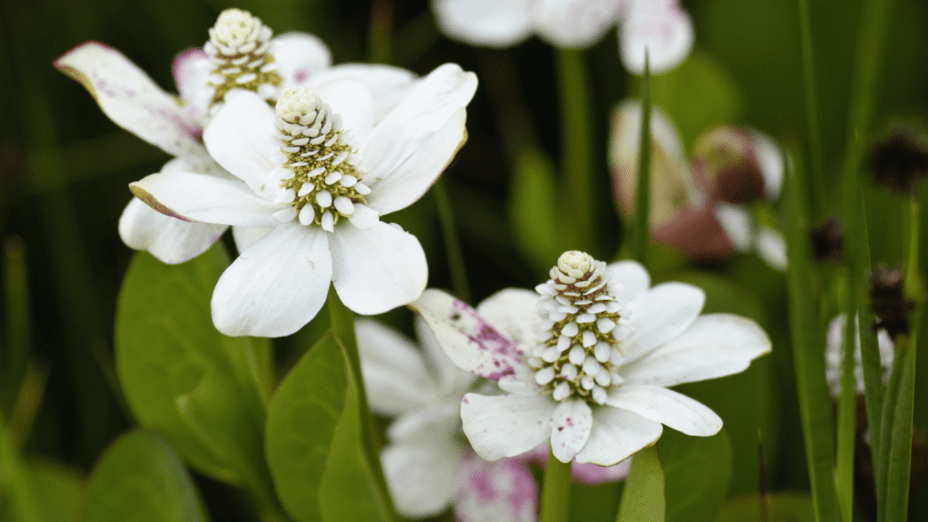 ---
With early, heavy rain, wildflowers are already blooming on and around Mount Diablo and across the Diablo Range. Here are 12 of our favorite spots to visit now and in the coming weeks and months.
Note: wildflowers will be incredible again this year in places that burned during the 2020 SCU fires. These sites include Round Valley Regional Preserve, Morgan Territory Regional Preserve, Del Puerto Canyon, Henry W. Coe State Park (in remote areas), Sunol Wilderness Regional Preserve (in remote areas), and Ohlone Wilderness Regional Preserve (in very remote areas).
For many locals around Mount Diablo, this is a fan-favorite trailhead. At the interpretive center at the start of the trailhead, there's a native plant garden and cool stuff for kids to touch and ask questions about. Trails offer a wide variety of wildflowers, stunning ancient oaks, lots of birds, and interesting geologic features.
Black Diamond Mines was once the largest coal mining operation in California, and you can still experience the life of a miner in the visitor's center. From March through November, you can also tour the mines (tours require advance reservations, but tour tickets are only $5 each, and the visitor's center is free. A $5 parking fee may apply).
Now nature largely has restored itself to spectacular beauty and ecological health. Look closely and you might spot entire hillsides covered in wildflowers right now!
Wildflowers are popping out all over the place at Contra Loma right now! A leisurely stroll around the reservoir will give you a good vantage point to spot a lot of them. Contra Loma also has lots of good places to picnic, and many species of birds to enjoy. You might spot an American white pelican or a great blue heron.
Visit the morning side of Mount Diablo. The regional park sprawls across more than 5,000 acres, with trail connections to Round Valley Regional Preserve, Los Vaqueros Watershed, and Mount Diablo State Park. Its ridgetop views makes you feel like you're on top of the world.
A portion of Morgan Territory was burned in the 2020 SCU Lightning Complex fires, and wildflowers are expected to be spectacular there this and next year.
Round Valley has big, wide-open meadows as well as blue oak–studded hills to climb. Several tree-lined creeks cross the park, including Marsh Creek, which kids like to explore during the months when streams are running.
Part of Round Valley burned in 2020, and wildflowers will likely regenerate strongly there.
In addition to beautiful wildflower displays, Round Valley offers good habitat for the endangered San Joaquin kit fox.
Visit the largest state park in northern California! With 87,000 acres of terrain, there's plenty of opportunities for hiking, backpacking, horseback riding, mountain biking, and botanizing. Part of the park also burned in 2020. It's less than a two-hour drive from Mount Diablo State Park. Check out what's blooming right now at Henry Coe!
Sunol Wilderness feels remote, but is only 20 miles from Pleasanton or Fremont. The park is home to spectacular spring wildflower displays (which will be even more dazzling in the burned areas), intriguing rocks, and Alameda Creek.
The visitor's center has animals that kids can interact with and settlers' costumes they can try on. Sunol is also home to lots of interesting bat species.
To get into the Ohlone Wilderness, you need to hike or ride your way in on horseback. The centerpiece of this near 10,000-acre park is Rose Peak, which is just 32 feet lower than Mount Diablo.
Surrounding the peak are grassy ridges covered in flowers in the spring. Part of the park burned in 2020. Keep an eye out; you may see golden eagles, mountain lions, and tule elk.
Come see the wildflowers bloom at California's newest national park! While you're there, you might spot a California condor—the condor that recently visited Mount Diablo came from Pinnacles.
This park has awesome wildflowers and a new visitor's center. You can also rent boats and paddle around on the lake there.
It's easy to rent a cabin or a reserve a campsite at Del Valle (reservations open four weeks prior, which means it's a good place to go if you're planning an overnight trip with short notice).
11. Del Puerto Canyon
Feeling adventurous? Visit the less-traveled Del Puerto Canyon, which also burned in the 2020 wildfires. Make this a scenic road trip, by taking Del Puerto Canyon Road to get there, or Mines Road. Want to hike? Park at the Frank Raines or the Minniear Day Use Area.
12. Mines Road
A loop from the back side of Mount Hamilton over to Mines Road or Del Puerto Canyon is one of the best routes to see wildflowers blooming after the 2020 wildfires in the Diablo Range.
For more information about wildflowers in the Diablo Range, check out our Spring on Black blog post.
Do you have another spot nearby where you love to see wildflowers? Let us know in the comments below!
Top photo: Yerba mansa (Anemopsis californica) at Doolan Canyon Regional Preserve by Scott Hein