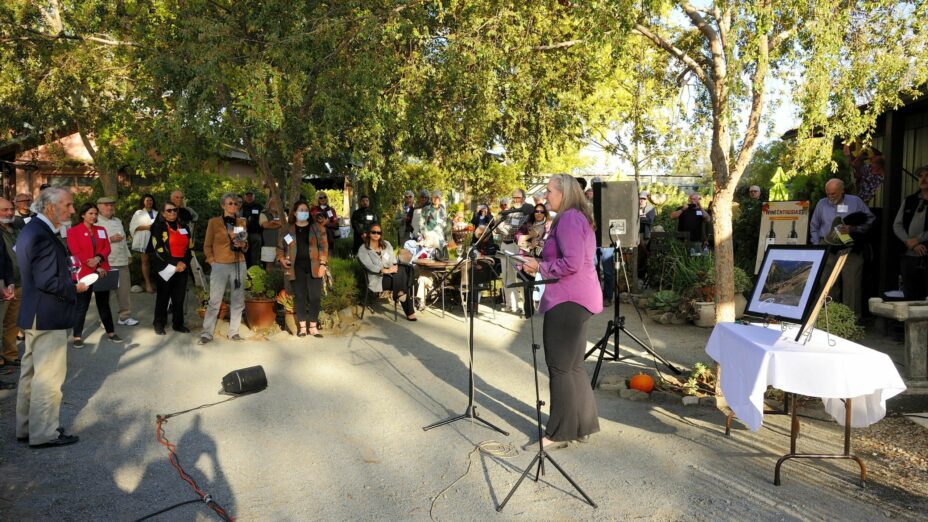 ---
Governor Gavin Newsom recently signed AB/SB 155, permanently preserving Tesla Park and creating a new state park. This victory came after over two decades of hard work by Friends of Tesla Park, a coalition of various organizations (including Save Mount Diablo) and individuals dedicated to preserving the natural and cultural beauty of Tesla Park.
Tesla Park had been threatened by plans to develop it as an off-road vehicle area, which would have destroyed its wildlife habitat, ecosystems, and cultural resources. Tesla Park is of critical importance because it is part of a wildlife corridor that links Mount Diablo to the rest of its sustaining Mount Diablo Range.
This year's victory would not have been possible without State Senator Steven Glazer, Assemblymember Rebecca Bauer-Kahan, and State Senator Bob Wieckowski, who worked tirelessly to advocate for Tesla Park.
A Long-Awaited Victory Celebration
Following the signing of AB/SB 155, Friends of Tesla Park held a victory celebration at Rodrigue Molyneaux Estate Vineyard and Winery on October 18, 2021.
Senator Glazer, Assemblymember Rebecca Bauer-Kahan, and Senator Bob Wieckowski were in attendance and gifted framed photographs of the beautiful landscapes of Tesla Park.
The next step is to plan out what kind of state park Tesla Park will be to further ensure this landscape and its natural and cultural treasures are protected forever. Stay tuned for next steps.
Top photo by Al Johnson.