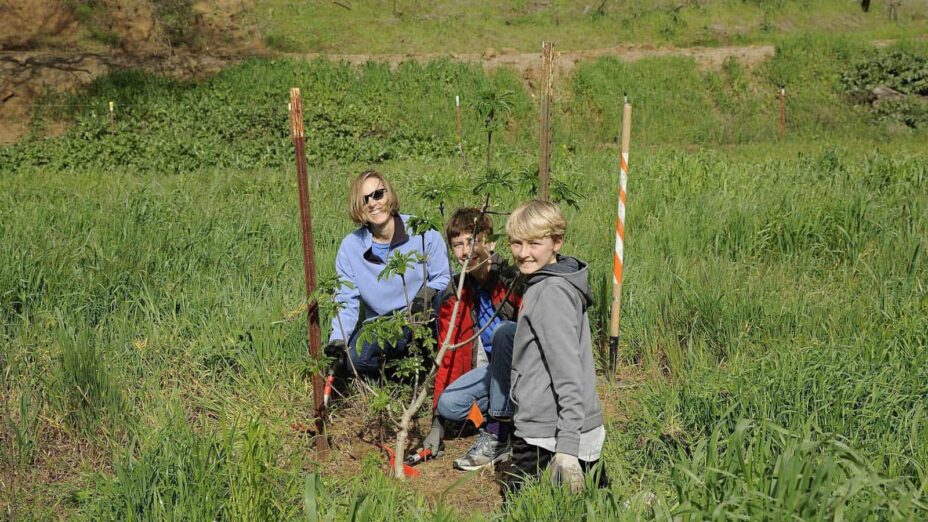 ---
One powerful way to address climate change and reduce carbon in the atmosphere is through effective stewardship and restoration of the land. In fact, the UN recognizes land use and management as one of the top three best strategies for addressing climate change.
As part of our restoration efforts, we invite you to help us plant and care for 10,000 trees and plants!
Last year, we planted and protected 1,000 native plants and trees, and this year, we're planting more and caring for those we've already planted. To keep the plants alive during drier months, we'll need to water and mulch them, and we'll need to pull out weeds around them that would otherwise keep them from surviving and thriving.
We could use your help! We often have Diablo Restoration Team workdays on the second Saturday or third Thursday of the month, so keep an eye on our DiRT calendar of events because new workdays will be posted soon. We will need lots of people to help with our watering crew this summer!
Sponsor