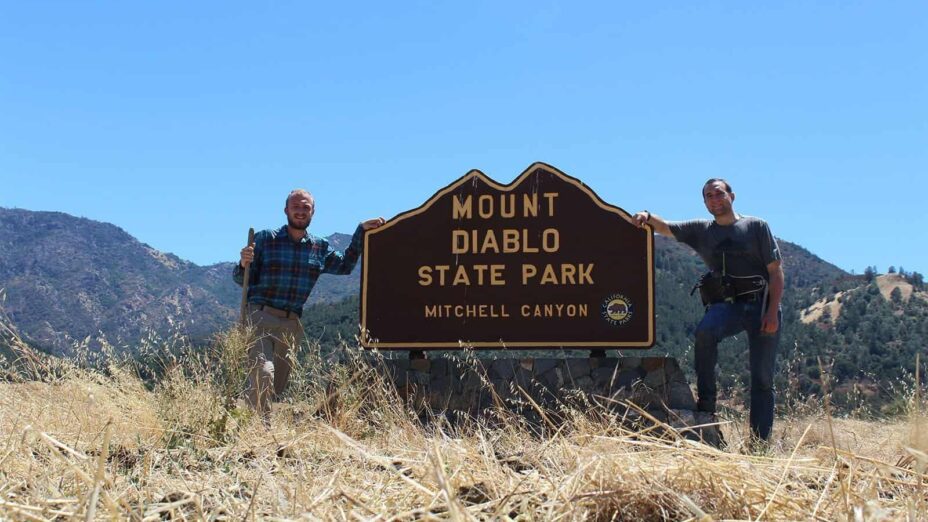 ---
The California Floristic Province is an extremely diverse region, harboring 52 of the 100 scorpion species found within North America. Currently, three species of scorpion live in the same area on Mount Diablo, presenting a rare opportunity to study niche partitioning (how different scorpions use the environment differently) within a single family.
Collaborating to Investigate Scorpions on Mount Diablo

Aaron Goodman, a San Francisco State University graduate student, was awarded a Mary Bowerman Science and Research grant to study scorpions in the Mount Diablo area in 2019. He collaborated with Jacob Gorneau, an undergraduate at Cornell University majoring in entomology, to do the research through the Summer Systematics Institute at the California Academy Sciences. Jacob had a project to assess the niche partitioning of scorpions on Mount Diablo, and Aaron served as his project advisor. They worked together to develop the project and complete the fieldwork, and Jacob is currently drafting a manuscript for publication.
Studying Which Microhabitats the Three Scorpion Species Prefer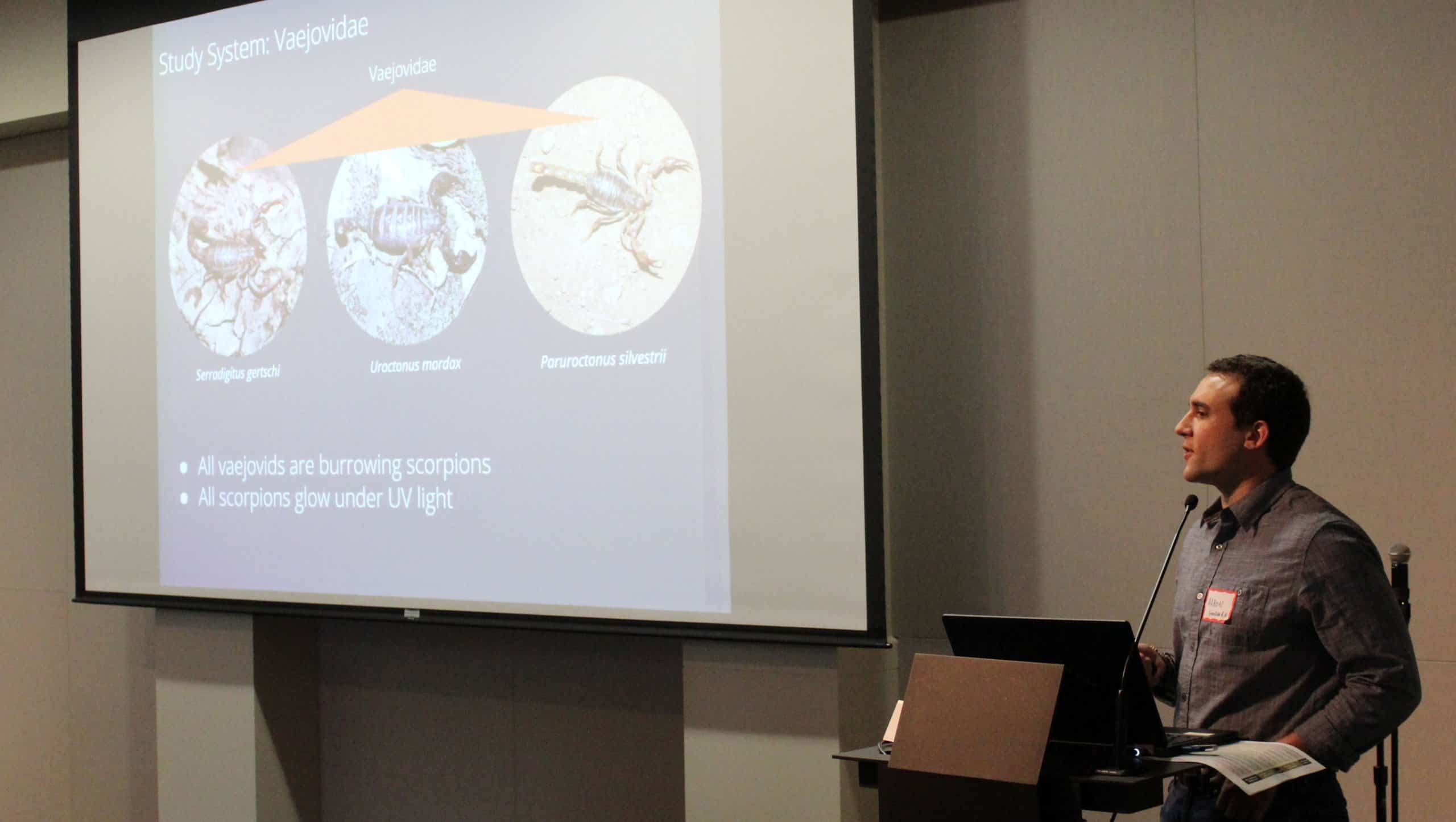 Aaron presented the initial results of this research on the microhabitat preferences of three scorpion species in the Mount Diablo Region at Save Mount Diablo's Mary Bowerman Science and Research Colloquium in December.
Aaron and Jacob studied the environmental, substrate, and habitat preferences of Uroctonus mordax (Vaejovidae) Thorell 1872, Paruroctonus silvestrii (Vaejovidae) Borelli 1909, and Serradigitus gertschi (Vaejovidae) Williams 1968.
Looks Like the Three Scorpions Prefer Different Altitudes, Temperature and Humidity, Perch Heights, Substrates, and Vegetation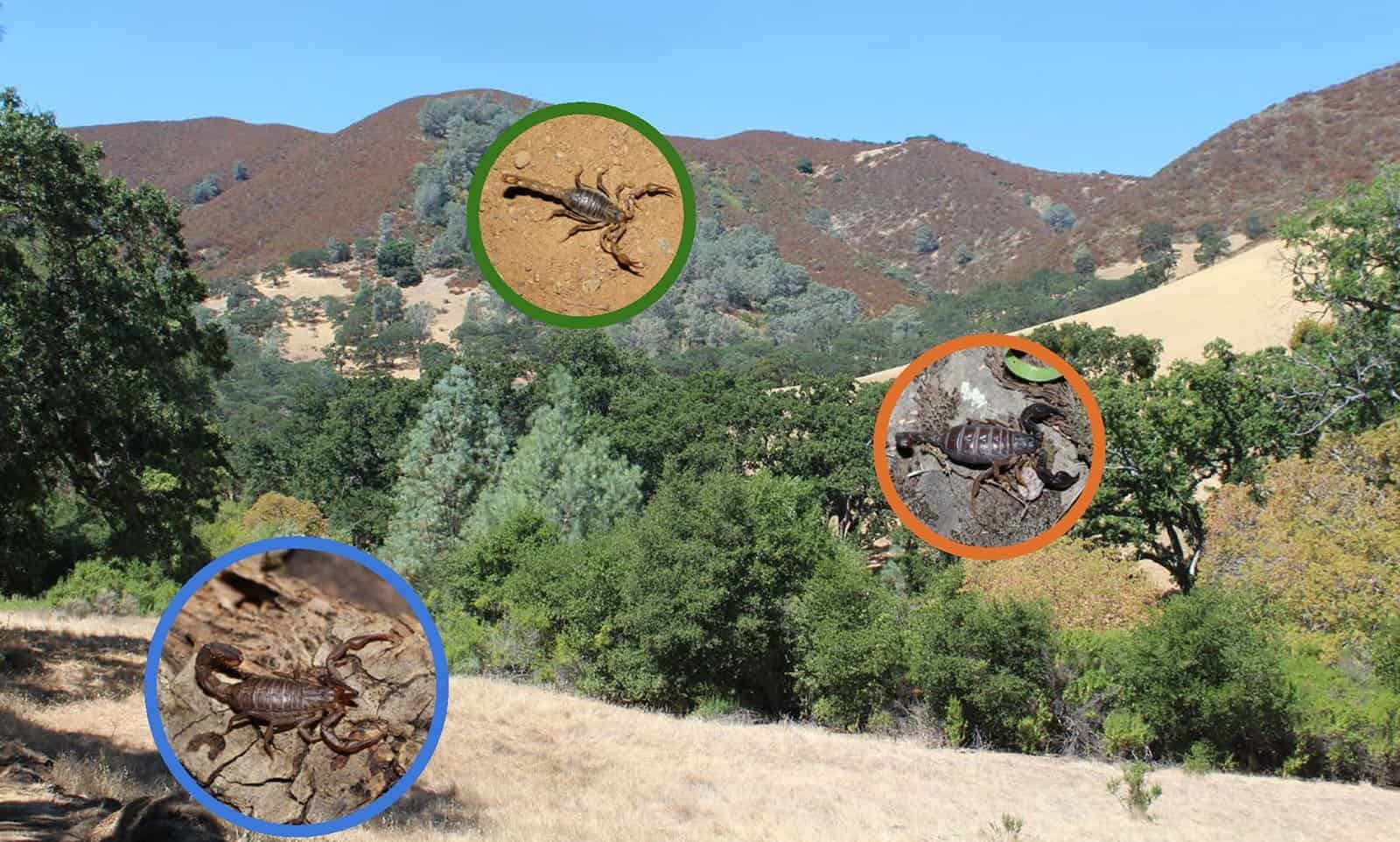 The results of their study suggest that the three species of scorpion exhibit niche partitioning by altitude, maximum temperature and humidity, and perch height, as well as substrate and vegetation type. Their findings will help scientists understand microhabitat preferences among terrestrial arthropods in California, and will also elucidate the underlying mechanisms behind the diversification and evolutionary history of California scorpions.
Photos of scorpions and Mount Diablo by Jacob Gorneau. Photo of Aaron Goodman presenting at the Mary Bowerman Science and Research Colloquium by Laura Kindsvater.