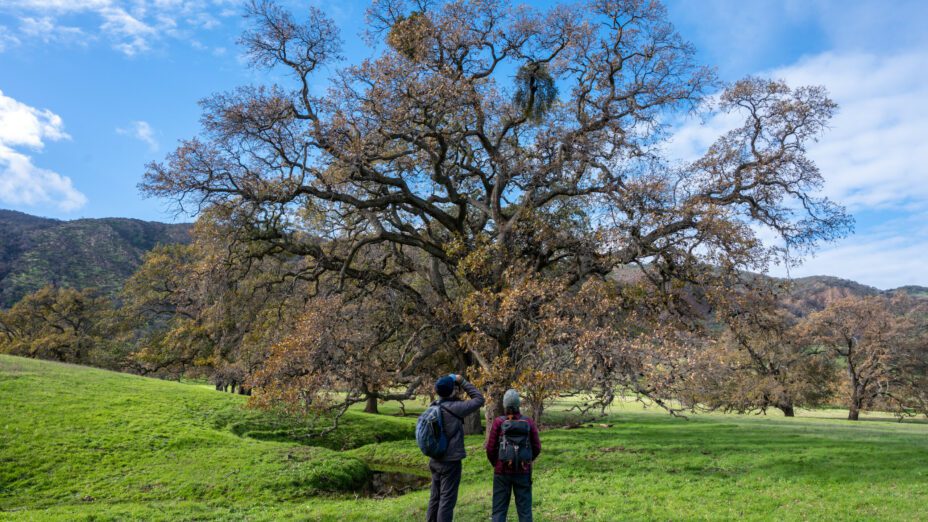 ---
Birders in Contra Costa County gathered on December 18, 2021 to participate in the annual Christmas Bird Count with the Mt. Diablo Audubon Society.
Nearly 80 participants of all skill levels completed 67 checklists, tallying 151 different bird species.
Participants were split into groups across the county, and several groups spent the day birding and hiking on and around Mount Diablo. The results were about average, according to Jerry Britten, President of the Mt. Diablo Audubon Society and Save Mount Diablo volunteer.
Notable birds spotted on or in the shadow of Mount Diablo and elsewhere in Contra Costa County this year included
The Lawrence's goldfinch, found behind the Clayton Library, the first time that this bird has been spotted in the Contra Costa Christmas Bird Count in over 30 years!
Bell's sparrow, which has limited range and can be unpredictable. Only one was found this year.
The California thrasher, not a particularly rare bird but the most seen (18) on the Christmas Bird Count since 1999.
Other notable birds found elsewhere in the county included
The black rail, heard in the marshlands along the bay, and an endangered bird with a very fragmented habitat range along the coasts of North and South America.
The tricolored blackbird, found in the grassland near Bay Point and North Concord, and also an endangered bird found primarily in California.
This year's results are promising: there hasn't been a decline in avian diversity in Contra Costa County, and in the time of a climate crisis, that means collectively, we are doing something right.
There were also many new birders participating in this year's Christmas Bird Count. More people taking an interest in birding is exciting because it means more people are learning to appreciate the wildlife around us. Hopefully, this appreciation will translate into working to protect this increasingly vulnerable wildlife.
If you would like to start your own birding journey, learn about the best spots to go birding on Mount Diablo in this blog post.
Top photo by Scott Hein. Birding at Round Valley for this year's Christmas Bird Count.