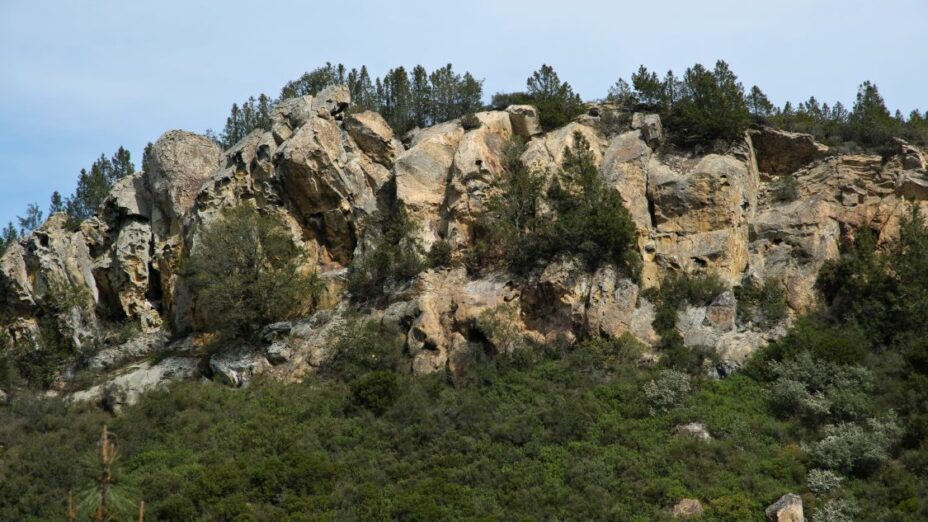 ---
By Sean Burke
On September 17, Save Mount Diablo hosted an Adopt-A-Crag event at Mount Diablo State Park.
Save Mount Diablo staff and park staff led a group of about 30 volunteers from the Bay Area Climbers Coalition, the Yosemite Climbing Association, Touchstone Climbing, and UC Berkeley. The volunteers worked on clearing and swamping piles of dead vegetation along Knobcone Point Road.
The group met at Curry Point and hiked about a mile into the hills, where state park forestry aides and Save Mount Diablo staff met them with a chipper. Volunteers hauled brush piles to the chipper, where staff loaded the material for disposal.
It's important to remove the dead vegetation in an effort to keep potential pathogens from spreading.
This event was a part of a large-scale thinning project in the Knobcone to Wall Point dieback area, an area that in the past two years has been heavily affected by drought and other climate-based impacts.
Participants got to be a part of this hazardous fuel reduction program in an area filled with Mount Diablo manzanitas, Contra Costa manzanitas, and of course knobcone pines.
They were able to give back to an area that provides so much, in times of need, as well as help staff achieve their goals of removing as much dead chaparral plants as possible during the season.
The following week, the Yosemite Climbing Association led the Yosemite Facelift, a volunteer stewardship project that takes place yearly in Yosemite National Park and is Yosemite Valley's largest cleanup event.
Save Mount Diablo has been mirroring YCA and has been organizing and hosting annual Pine Canyon cleanup events for the past three years. It's a way to help connect volunteers to the mountain that provides so much, helping the community enjoy our beautiful open spaces.
Save Mount Diablo will work to organize additional events to help clean up the Knobcone to Wall Point area, as well as another Pine Canyon cleanup, which is tentatively planned for November 19. Stay tuned—sign up for our weekly e-news or follow us on Facebook, Instagram, Twitter, or LinkedIn—we'll need your help!
Top photo: Cliffs in Knobcone Point area by Scott Hein