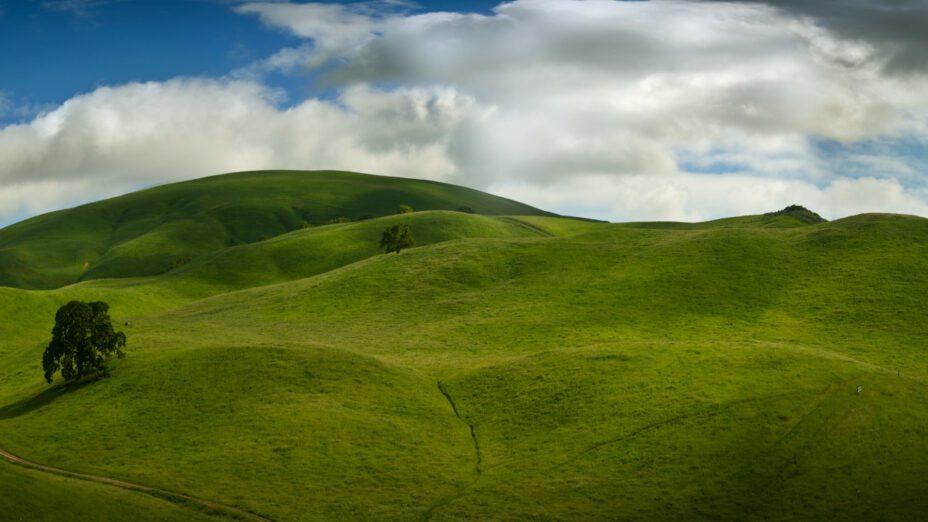 ---
Developing the former Concord Naval Weapons Station will be a huge project in Concord, with more than 2,300 acres at stake. The project has the potential to be the city's greatest asset or biggest mistake.
The majority of the Concord City Council made a bad decision in August 2021 and chose Seeno/Discovery Builders as Master Developer. Save Mount Diablo continues to educate the public and advocate for public benefits and a trustworthy developer of this, the largest project in the state (12,000+ houses, 2,300+ acres, and millions of square feet of commercial development).
The Seenos' history shows why they are bad community partners for Concord.
The family has an extensive history of breaking laws and cutting corners to get what they want. Find out what it means to do things the "Seeno Way" by looking into the Seeno family's past here. Click on the headline titles and that will lead you to newspaper documents and supporting materials.
Note regarding the Seenos and their development companies such as Discovery Builders: we'll remind you about a variety of the Seenos' previous controversies. Most of these quote news articles. Some reference lawsuits, some of which got settled before trial or conviction, because lots of information gets revealed in legal challenges. Bottom line: the Seenos are involved in many lawsuits and controversies. Do you trust them? Are they the kind of partner we want?
*The dates below reflect when each article was last updated, not when originally published. Many articles were updated several years after the original publication.
---
2008 – April 8
The letters accuse the developer of destroying a seasonal creek and related tributaries and marring the view along the ridgeline on both the Concord and Pittsburg sides of the Los Medanos ridgeline, possibly violating the Pittsburg General Plan and an agreement with Concord not to allow Pittsburg development to be visible from Concord.
"The creek is gone—they simply graded it out of existence."
---
2010 – February 18
Federal agents raided the headquarters of the Seeno family development empire Thursday, hauling out stacks of documents from two office buildings at the heart of a 70-year-old home-building dynasty that has shaped much of East Bay suburbia.
About 30 agents from the FBI, the Internal Revenue Service criminal investigation division, and the United States Secret Service served search warrants about 8 a.m. at the offices of Discovery Builders and the Albert D. Seeno Construction Company, both in the 4000 block of Port Chicago Highway.
The three Seenos faced a Gaming Control Board allegation that they associated with unsavory characters including members of the Hells Angels Motorcycle Club. The state Gaming Commission eventually levied a $775,000 fine against Seeno Jr., while Seeno III was fined $25,000. Frank Schreck, their attorney at the time, said Seeno III had some youthful problems but had "grown up" and taken on numerous family and business responsibilities.
---
2012 – January 27
Critics say Seeno Jr., the 58-year-old owner of the East Bay's biggest home development company, controls a three-member majority on the Pittsburg City Council that pushes through his projects without regard to the environment or the needs of the community.
Like other developers, he's been sued numerous times over construction defects in his homes. And last summer, his company was fined $1 million after pleading guilty in federal court to destroying the habitat of endangered red-legged frogs at his San Marco project in Pittsburg.
---
2012 – January 29
In the latest incident, prosecutors say, Albert Seeno Jr. told an employee in March or April of 2001 to drain two ponds at the construction site in Pittsburg "to destroy the (frogs) and its habitat," according to documents filed in U.S. District Court in Oakland. He didn't tell the U.S. Fish and Wildlife Service or the state Department of Fish and Game, the complaint said.
The California red-legged frog is a threatened species under the Endangered Species Act in 1996. The amphibian was immortalized by Mark Twain in the short story "The Celebrated Jumping Frog of Calaveras County."
"The ponds, which had contained a breeding population of the (frogs), were drained, filled in and the nearby creeks were bulldozed," the complaint said.
Destroyed wetlands on the site were also suitable habitat for the California tiger salamander, which is protected by state law, authorities said.
---
2012 – February 1
A developer, his contractor, and the owner of a vacant piece of land outside the Pittsburg city limits have been cited by the county for allowing a dozen trees to be chopped down, then dumping the debris in a dry creek bed last month.
Concord-based Seeno Construction Co., which has plans to build 152 homes on the site, received about $300 in fines from county code enforcement for illegally bulldozing the trees. Seeno Construction had a permit to let its contractor bulldoze an old barn and a small house but had been instructed not to touch any trees.
---
2012 – February 11
The Albert D. Seeno Construction Co. has agreed to pay $3 million for destroying four ponds and three creeks during construction of the Mira Vista housing development in Antioch.
The damage to the wetlands was discovered in 2005, when officials with the state Department of Fish and Game and others inspected the area as part of the certification process for the construction, [Liz] Kanter [spokeswoman for the State Water Resources Control Board] said.
A press release written by the public relations firm representing Seeno said that a 1979 environmental impact report "failed to identify any water features on the property, and the city of Antioch did not require further studies during the almost 20-year build-out of the project."
Kanter said Seeno construction crews filled in the creeks and ponds with dirt, destroying habitat for a variety of plant and animal life.
---
2012 – February 13
"They're very aggressive," says Supervisor Joe Canciamilla from eastern Contra Costa County, who knows the Seenos well from a stint on the Pittsburg City Council. "They know what they want, and they're not shy about going after it."
Tree chopping is nothing new in the annals of Seeno-dom: In 1987, two dozen aged oak trees were cleared from Concord land considered for development by Seeno. The act was discovered when police stopped two trucks leaving the site at night. Without their lights on.
When he's not cutting things down, Seeno also puts things up. And up and up, such as Gateway Tower in Concord. City officials in 1985 flipped higher than the 10-story tower when, after completion, they found that it jutted up 5 feet higher than the city had agreed upon—which placed it in the flight path to Buchanan Field Airport. Not good, at least not for the top-floor tenants.
The response was classic Seeno: A lawsuit charged that the city's construction permit didn't spell out a precise height. The judge ordered Seeno to remove things like an air-conditioner vent, but the company claimed victory because it didn't have to give the tower a shave.
---
2012 – May 22
The Seeno family finds itself on the wrong end of another lawsuit involving the crumbling Wingfield Nevada Group company, as a former employee has countersued the family, saying they created "intolerable working conditions" by threatening him and asking him to relay threats to others.
"WNG created dangerous and harassing working conditions that included threats of violence against Mamer and coercion to relay the threat of violence to another WNG employee," the counterclaim states.
---
2012 – December 20
Employees of a Seeno development company have been implicated in a mortgage fraud ring, expanding an investigation into real estate dealings by the Contra Costa construction family's various corporations.
An FBI complaint, unsealed last week, alleges a loan agent with Discovery Homes, a Seeno company, confessed to her part in submitting fake loan documents in 2008 in order to qualify for a loan on a Fairfield house. Also that year, a Pittsburg couple that had trouble getting traditional bank loans was directed by a Seeno employee to apply for a loan through a Southern California mortgage broker that the FBI claims had set up a mortgage fraud ring.
---
2012 – December 21
A federal criminal complaint charging a former Bank of America loan officer on fraud counts was unsealed. It alleges a Seeno company paid $30,000 to get unqualified buyers a loan at its Oakland development.
---
2013 – February 22
Stillwell and Jones said they awoke at 7:45 a.m. on Jan. 31 to the noise of workers removing the boards, and watched two barn owls fly out of the windmill and take refuge in a nearby tree. They later noticed the habitat was gone.
The couple documented the removal in before-and-after pictures shared with this newspaper, along with photographs showing owls on the property and inside the habitat. The photographs were shown to Concord Senior Planner Frank Abejo, who is now calling for a city biologist to examine the site at the Seenos' expense.
"It made me cry," said Stillwell. "It's horrible what they did."
---
2013 – May 16
A former Seeno employee pleaded guilty in federal court Thursday to paying bribes to a mortgage broker to help secure home loans for homebuyers, according to federal prosecutors. Sterlino, who was charged with one count of bank bribery, is free on bail and will be sentenced Oct. 24. He faces 30 years in prison and a $1 million fine.
---
2013 – November 22
The City of Antioch and Seeno Construction face a $300,000 fine for allowing hazardous wastes to enter Markley Creek where it runs through the former city dump northeast of James Donlon Boulevard and Somersville Road.
---
2013 – December 5
A group of eight families who bought homes from Discovery Homes and its Seeno family-related affiliates have sued the builder, claiming the company's sales associates and other representatives deceived them by failing to warn them of an expensive special tax assessment on the Pittsburg homes.
The plaintiffs claim they have each suffered more than $250,000 in damages, as they would not have bought the houses in the Veranda at San Marco development had they been fully aware of a $3,000-plus special assessment.
---
2014 – February 19
The Seeno family's Nevada casino operations have agreed to pay a $1 million fine, admitting that since 2011 their director of slots used a slot machine key to obtain important competitive data from 10 rival casinos, according to a tentative settlement reached last week by the East Bay developer's company and gaming regulators.
---
2014 – May 19
A top sales executive in the Seeno family's home building empire was arrested Monday on suspicion of masterminding a scheme to defraud banks of $150 million and keep the companies afloat during the last housing downturn.
Shahid devised and managed a scheme to give secret monetary incentives to unqualified homebuyers, allowing the sales of Seeno homes to continue to be sold during the financial crisis starting in 2007, according to the indictment unsealed Monday.
---
2015 – August 24
Marking the most significant fallout to date from a federal investigation into shady real estate practices, the former president of Discovery Sales, an arm of the Seeno family home-building empire, has pleaded guilty to bank fraud and blamed Seeno-run companies for orchestrating a mortgage fraud scam.
In a plea agreement unsealed Monday, Ayman Shahid implicates companies owned by the powerful East Bay family in the scheme, which he said involved inflating home sales prices to mislead banks about the companies' financial health.
---
2016 – August 12
A Las Vegas health department has filed notices of violation against the Seenos alleging the Concord family's Nevada golf course illegally installed septic systems, the latest charge in the developer's checkered environmental past.
Whistleblower Brad Mamer, a former top executive for the Coyote Springs development, claims the company not only installed the unpermitted systems, possibly violating federal water regulations, but also tried to cover up the infraction.
---
2016 – August 12
In its early stages, the project has drawn strong opposition from neighbors, who have accused Seeno of destroying an owl habitat. They also object to the size of the two-story homes on a street where one-story homes are the norm. "We're not asking to own the land; we are asking to allow us to use it," said Leintz, who believes they have satisfied the criteria.
---
2016 – August 12
A recently filed lawsuit blames a development company owned by the Seeno family for the homicide of a massage parlor employee.
---
2016 – August 13
A lawsuit accuses the leaders of a powerful Contra Costa County family of threatening to kill a prominent Nevada lobbyist and friend of Senate Majority Leader Harry Reid after a business deal went bad.
The political power broker and his wife are seeking $1.8 billion in damages, claiming the Seeno father and son were involved in racketeering, extortion, grand larceny, and threats. No criminal charges were filed, and an attorney for the Seenos on Friday dismissed the allegations.
The Seeno family collectively owns companies worth more than $4 billion, and have a net worth of up to $2 billion, according to Whittemore.
---
2016 – August 15
In the latest flurry of Seeno-related legal troubles, a second executive from the family's failed Nevada company sued three members of the family and their associates this week, accusing them of racketeering involving such criminal activities as extortion, tax fraud, and mail and wire fraud.
The lawsuit paints an unflattering portrait of Albert Seeno Jr. and Albert Seeno III—who have operated a Concord-based group of development and contracting companies for decades—and their actions as their Nevada business venture imploded during the housing market collapse.
Mamer makes numerous claims, including threats of violence, environmental malfeasance, and federal tax violations. Many of those claims came to light in a separate Feb. 1 federal lawsuit filed by Whittemore, who accused the father-and-son Seenos of racketeering, extortion, grand larceny, and making threats.
At a closed-door meeting in October 2010, Seeno III threatened Mamer by saying, "Brad, the 'Seeno Way' is to bend someone over a saw horse and (expletive) them. . . . . We (expletive) everyone!"
---
2016 – August 15
As the Seeno family and current and former associates appear in more and more litigation, sorting out who's who can be difficult. Learn about the players here.
---
2016 – August 15
Experts encourage those in the market for a new home to do five things when choosing a builder: Read the J.D. Power survey of major builders, check with state and Better Business Bureau records for open construction-defect complaints, check for any quality-control certificates the builder holds, research the builder's history of lawsuits, and ask other people how they feel about the builder.
Sixteen hundred people at random answered questions about the area's 16 biggest home builders. The results show a range of builder quality locally. The area's top-rated builder, Centex, scored 147 points of a possible score of 160. The area's worst-rated builder, Seeno, scored an 84.
---
2016 – August 15
"He has made several indirect threats to me if I didn't comply to his demands. His attorney said if I didn't make a deal with Mr. Seeno, he would make the lawsuit get very expensive very quickly," Puckett said. "My computer was hacked into a week ago. Two weeks ago, the state of Nebraska did an audit of my books because of an anonymous (complaint) I wasn't collecting tax on our hunts."
"He showed up in his expensive jet plane with an entourage of thugs," Puckett said. "I made him a good deal for a cash price. He conveniently forgot his check book after the hunt; I had to wait three weeks to get paid."
"He has no chance of winning," Puckett said of the court battle, adding Seeno only wants to "cost me money to teach me a lesson."
---
2016 – August 15
"It's his company, and he's not here to take responsibility for what his company has done?" the judge asked two attorneys representing the Seeno company. "I find that a little odd. I don't find it particularly appropriate."
---
2016 – August 15
Wearing handcuffs and a red jail-issued jumpsuit, Albert Seeno III was charged Thursday morning with retaliating against a witness in a federal bank fraud case that ensnared his prominent East Bay homebuilding company—the first time a member of the well-heeled Seeno family has faced criminal prosecution after years of legal showdowns.
While the alleged victim of Seeno's retaliation was not revealed, the charging document said he committed the felony June 8, almost a week after his company, Discovery Sales, was charged with bank fraud for its role in a mortgage scam.
---
2016 – August 15
A lawsuit accused Albert Seeno, Jr. and Albert Seeno III of threatening to kill lobbyist Harvey Whittemore after a business deal went bad.
Whittemore claims Albert Seeno, Jr. and his son Albert III began threatening him and his family, even sending thugs to their homes to force open a safe filled with jewelry and breaking into a house to steal computer equipment while Albert III waited in a getaway car.
In his lawsuit, Whittemore includes a copy of a Seeno employee email to a supervisor expressing fear that he would be asked to commit crimes for the family after Albert Seeno III called his work cell phone and told him to tell Whittemore: "I am gonna fly up to Reno and break his legs if we don't get our money."
---
2016 – July 22
The chemical spraying and other concerns were raised by residents in meetings with city planners on Thursday and Monday. Rylle Jones, who lives across the street from the site, called police and city hall Thursday morning to report the spraying, and a responding city inspector issued a stop-work order, according to Senior Planner Frank Abejo.
"We think they were spraying chemicals to kill wildlife," said Jones' wife, Vicci Stillwell. "They wouldn't tell us what was being sprayed."
---
2016 – December 9
A major Northern California home developer on Thursday pleaded guilty to bank fraud on behalf of his home sales company and was ordered to pay $11 million for a "builder bailout" scam that he contends he knew nothing about.
The FBI investigation into the Seeno family companies started six years ago and led to indictments for former employees, but the family members themselves escaped prosecution for the scheme. Seeno III said Thursday the company has an entirely new staff, and now has more oversight.
---
2017 – March 1
Last spring, months after Ayman Shahid agreed to assist the FBI in its probe of the Seeno family and a mortgage fraud scam, Shahid's former best friend Albert Seeno III delivered a "chilling death threat," according to newly filed court records providing the first glimpse as to why the prominent East Bay homebuilder was arrested.
"Hey (expletive). You're going down! I'm going to kill you! (Expletive) you!" Seeno III said, hanging up, but not before Shahid's new boss heard the exchange, according to a sentencing memorandum filed last week. Shahid, his wife and others say they have been intimidated and threatened by Seeno family members after the former Discovery Sales vice president decided to testify against the company. . . .
"Seeno III is a powerful, wealthy man with a history of threatening conduct, and an experienced sharpshooter who also somehow still holds a permit to carry a concealed handgun apparently," Madison wrote. "Mr. Seeno apparently does not dispute that he said he would kill Mr. Shahid, he simply claims he was angry and did not really mean it." . . . "Albert Seeno III—a violent, dangerous man . . . threatened to kill me last June, even though I had relocated myself and my family to Southern California to escape the threats and intimidation by the Seenos that was already occurring as a result of my cooperation with the government," [Shahid] wrote the judge.
---
2017 – March 13
The son and grandson of East Bay housing empire patriarch Albert Seeno Sr. personally directed a mortgage fraud scheme uncovered by the FBI, and the illegal incentive programs were approved by a company attorney and outside counsel, according to a former executive and key government witness in the nearly concluded seven-year case.
Former Discovery Sales Vice President Ayman Shahid—who will be sentenced Thursday after pleading guilty to conspiracy to commit bank fraud—assisted federal investigators in their probe of the powerful East Bay family's mortgage business. He admitted to the mortgage fraud in his sentencing memorandum filed last month, but said he was merely following the direction of his bosses—Albert Seeno Jr. and Albert Seeno III—and legal advice from the company counsel.
---
2018 – March 28
Charles Rettig has spent the last five years representing a number of Seeno family members after they sued the federal government, hoping to recoup some of the more than $159 million in delinquent federal income taxes paid by the family, and it appears he was successful in two of the cases.
The controversial tax strategy allowed the Seenos and others to "donate" large amounts of stock in their company to a charity, with an agreement to return it later. The temporary "parking" of the taxable income allowed the Seenos and others to avoid paying taxes on it, instead paying a much-lower capital gains tax on the income at a later date, according to court documents.
---
2018 – July 23
In 2018, a Seeno family subcontractor bulldozing land for new housing development on a Patwin tribe burial ground uncovered human remains. The worker texted a photo of what turned out to be Native American remains to the Seeno development's project manager and asked, "We dug this out should we call the police?"
"No," the representative texted back. "Need to hide that sh*t now."
For two decades, the Seeno family had been informed that its 800-home project on 269 acres of former agricultural land in Yolo County was likely the location of a Patwin tribe burial ground. A lawsuit accused them of destroying well over a dozen indigenous skeletal remains.
---
2018 – August 23
The developments came to light in legal documents filed last week by Brad Mamer, the former CEO of Wingfield Nevada Group, who sued the Seenos and other top executives claiming they were involved in racketeering and had violated labor laws regarding his employment. Mamer claims they broke the law in support of the racketeering. He's asking for more than $3.3 million in his civil case.
---
2020 – August 24
Concord-based developer Albert Seeno III and Discovery Builders filed a lawsuit alleging the district's proposed Concord Hills Regional Park would negatively affect their planned residential development on an adjacent 606-acre plot.
"The public overwhelmingly supports the creation of this regional park," district general manager Robert Doyle said. "Seeno Company never expressed any specific concerns or opposition to the new park during the two-decades-long planning process . . . until now, after the land use plan has been approved."