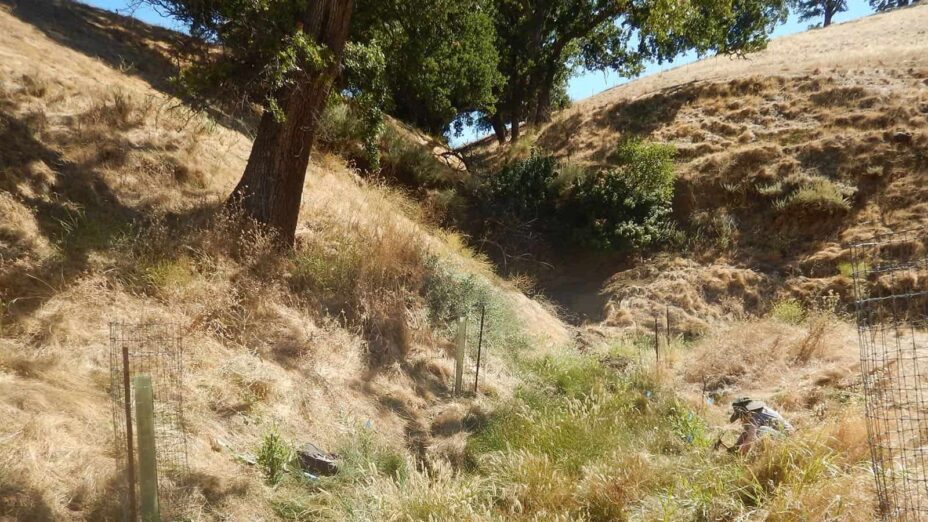 ---
Here's what we've been up to lately in the stewardship department.
Returning to Marsh Creek 4 and 6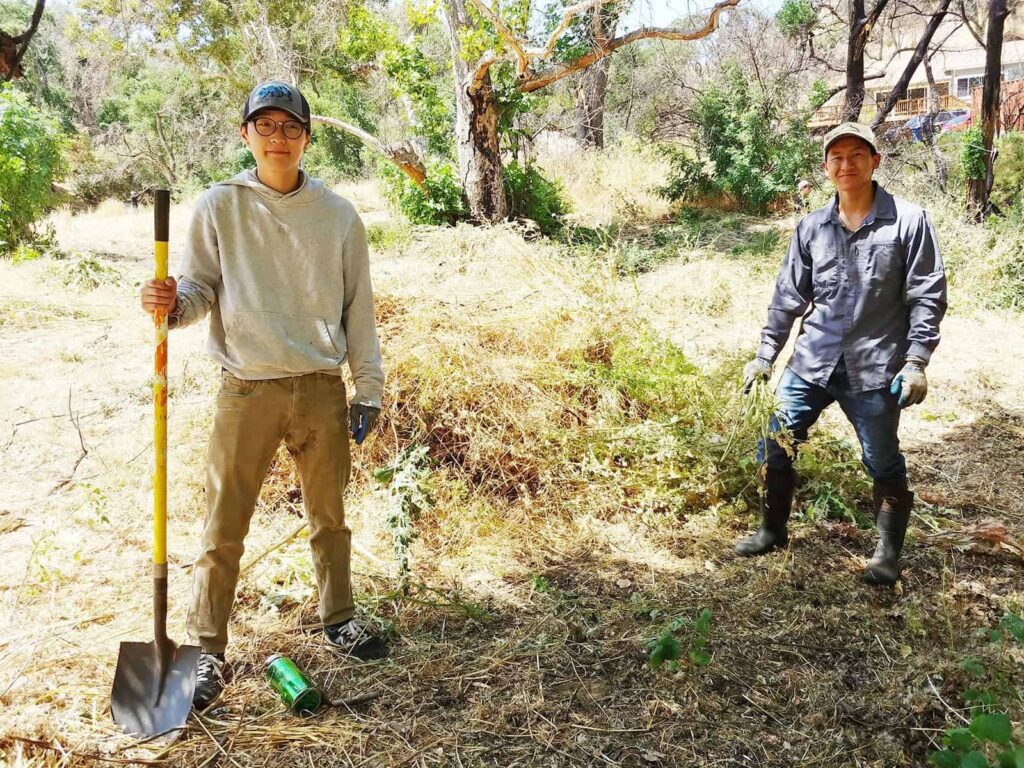 July 6 was our first DiRT day back at Marsh Creek 4 and 6 after last year's wildfire. We worked on trimming back dead branches on coyote bush, elderberry, and other trees and shrubs to redirect energy to regrowth. We also pulled out poison hemlock in the creek.
We had previously trimmed a lot of the trees by the side of the road. We went back and collected the branches and piled them up at Marsh Creek 4. We are planning on doing some more tree trimming at Marsh Creek 4 and then having all of the trimmings chipped for mulch. The best type of mulch is the type that comes from plants growing onsite (exceptions: eucalyptus, or diseased plants such as bay laurel with sudden oak death).
IPM Volunteers Bag Up the Barbed Goat Grass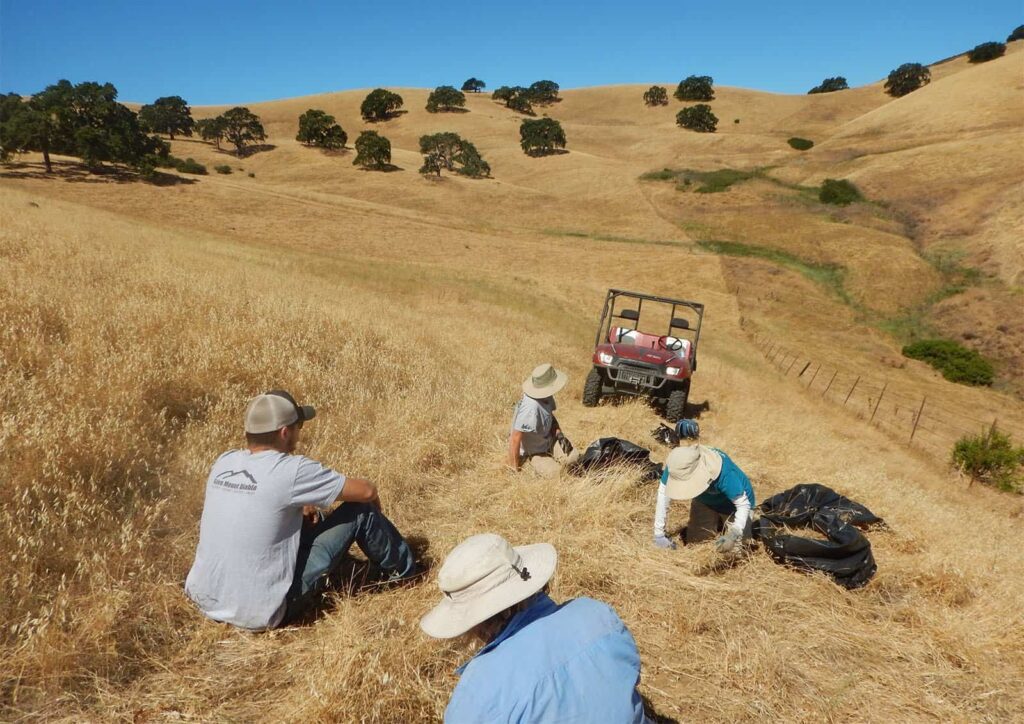 On July 13, our trusty IPM volunteers went out to Mangini Ranch in search of barbed goat grass seed heads. Our grazer had found a 10-foot by 10-foot patch of it right by the fence that is going to be repaired soon.
It is important to get rid of the seed heads before the contractor comes to fix the fence; otherwise, the barbed goat grass could be spread all over the place via the contractor's truck tires. The shape of the seed is treacherous to cows' stomachs, so it's definitely a priority to eradicate.
Barbed goat grass is easily controllable in small quantities, and is best controlled by hand pulling with a patch this small. Our team bagged up all of the seed heads. Thanks, team! We couldn't do this without you.
Keeping All the Plants Alive at Ang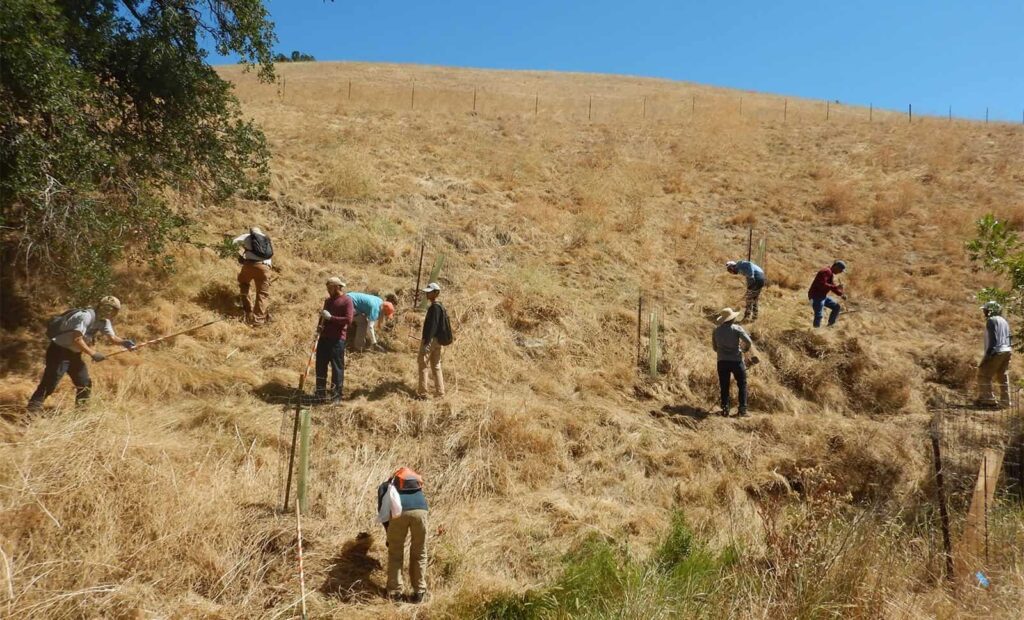 Several large groups of volunteers, plus the Trail Dogs, came out to the Ang property on July 16. Tasks included weeding around each planting and cleaning up the slippery grass on the trails in between the plantings so it's safer for people to get to the plantings.
And on July 20, for our stewardship workday, crews finished cleaning up the trails at Ang so they are safe for everyone. We especially need the trails safe for the watering crew who comes every three weeks during the summer and waters all the plantings at all five Ang sites.
Getting All Trained Up on Wilderness First Aid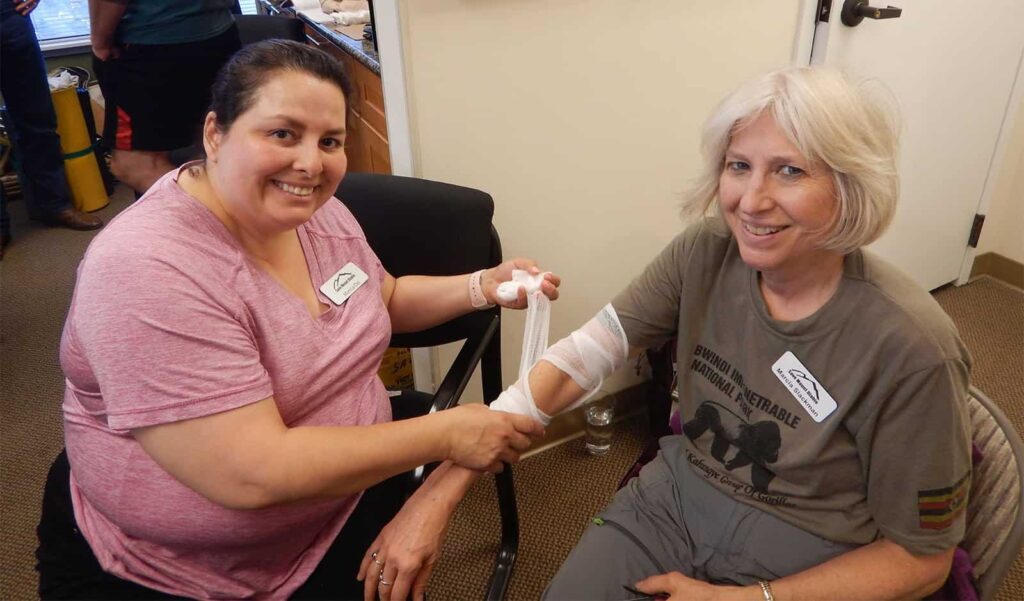 On July 18 and 19, we held a two-day, all-day wilderness first aid training that all of our volunteer leads attended. We complete this certification every two years on basic first aid, plus how to identify conditions and assist in potentially dangerous situations including heat exhaustion, sprained ankles, etc.
Tackling Yellow Star Thistle at Curry Canyon Ranch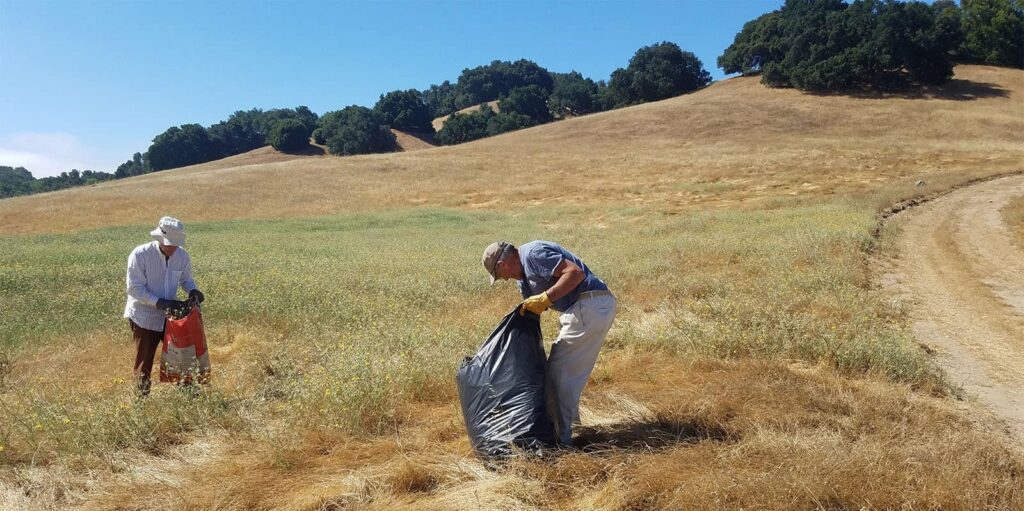 Let's face it: yellow star thistle is a nasty weed. We are super grateful to all of the folks who came out this month to Curry Canyon Ranch to help us pull it out in all in thorniness and bag it up to be taken away!
Volunteers Learn to Drive on Rough Roads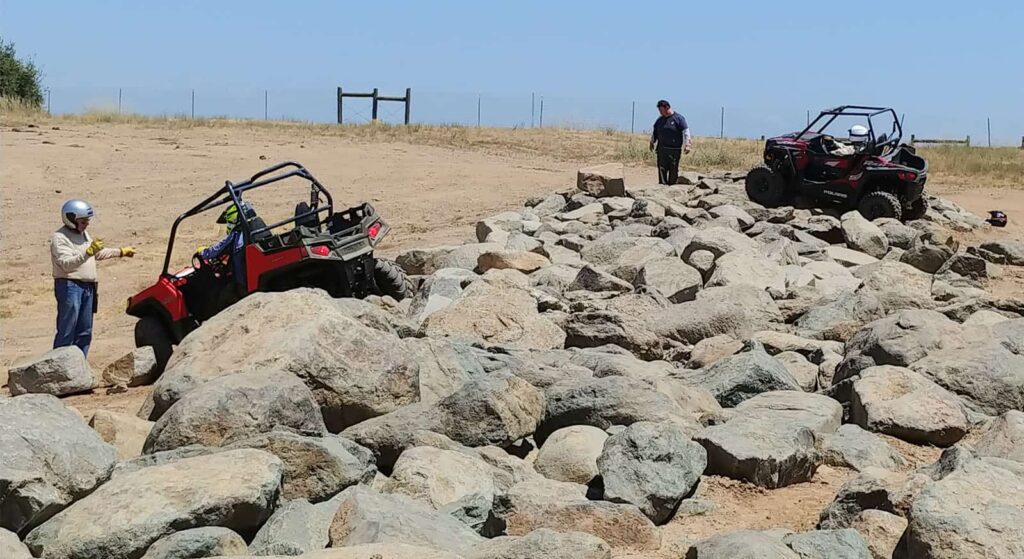 On July 5, some of our volunteers attended an OUV (off-road utility vehicle training) at Prairie City SVRA in Rancho Cordova. Now they know how to use OUVs, which we typically use to get to tricky spots that regular four-wheel-drive vehicles can't get to. They learned how to drive safely and in different types of terrains in our area. Now these volunteers will be able to use OUVs when needed for stewardship activities, or to help us with events (for example, bringing water to hikers during Four Days Diablo). The training was given by the Recreational Off-Highway Vehicle Association.
Thank you so much, volunteers, for donating your time to learn these important skills!
Pictures by Roxana Lucero and Denise Castro; words by Laura Kindsvater