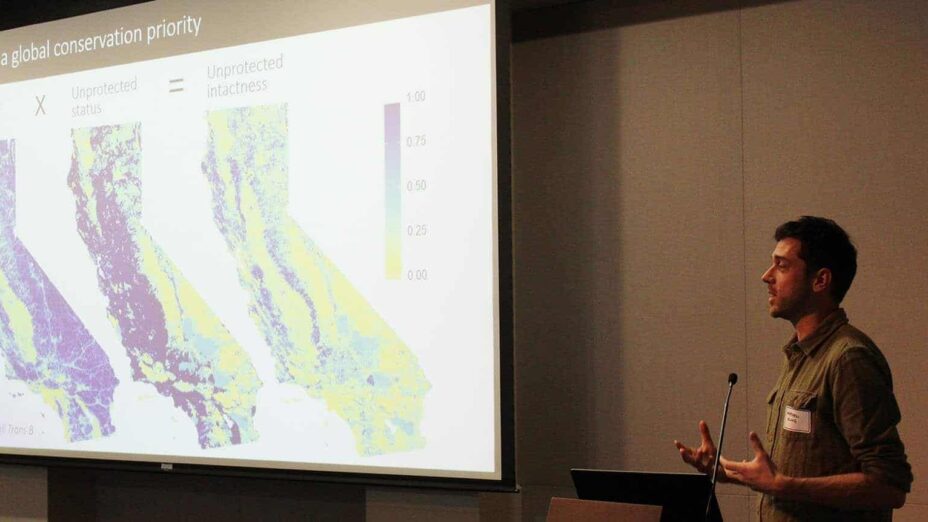 ---
On December 12, people packed the Tamalpais Room at the David Brower Center in Berkeley to hear researchers present their fascinating results about the natural history of the Diablo Range. Many of the presenters had received small grants from Save Mount Diablo to support their research.
Kip Will, a UC Berkeley entomology professor, presented research that found that overall, arthropods in Perkins Canyon showed a high degree of resilience after the 2013 Morgan Fire and a notable diversity in post-burn areas.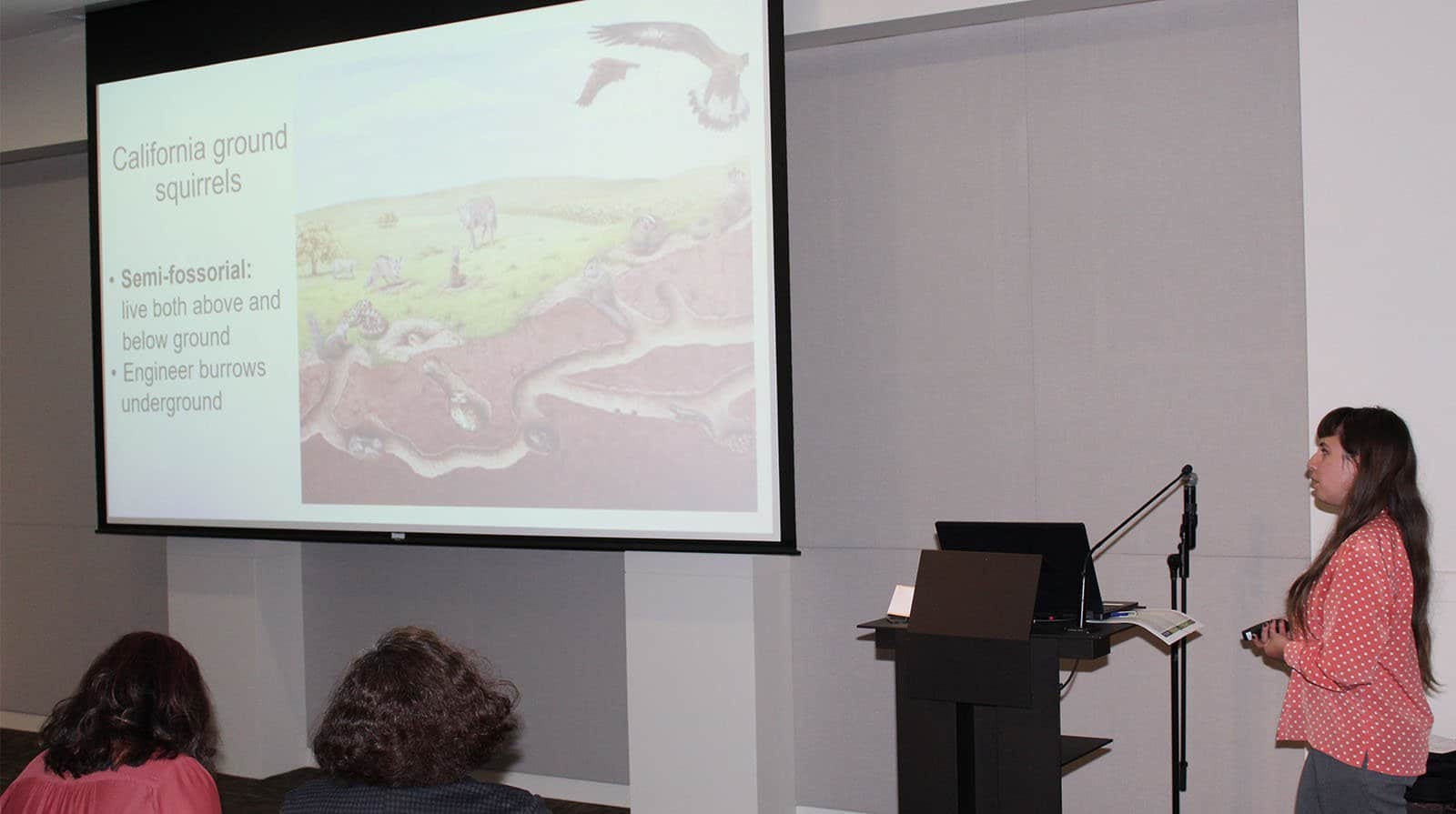 Amanda Robin, a UCLA PhD student, discussed her research on squirrel burrowing behaviors underground. Matthew Cover, ecology professor at CSU Stanislaus, shared promising results about the high diversity of aquatic insects in northern Diablo Range ephemeral streams.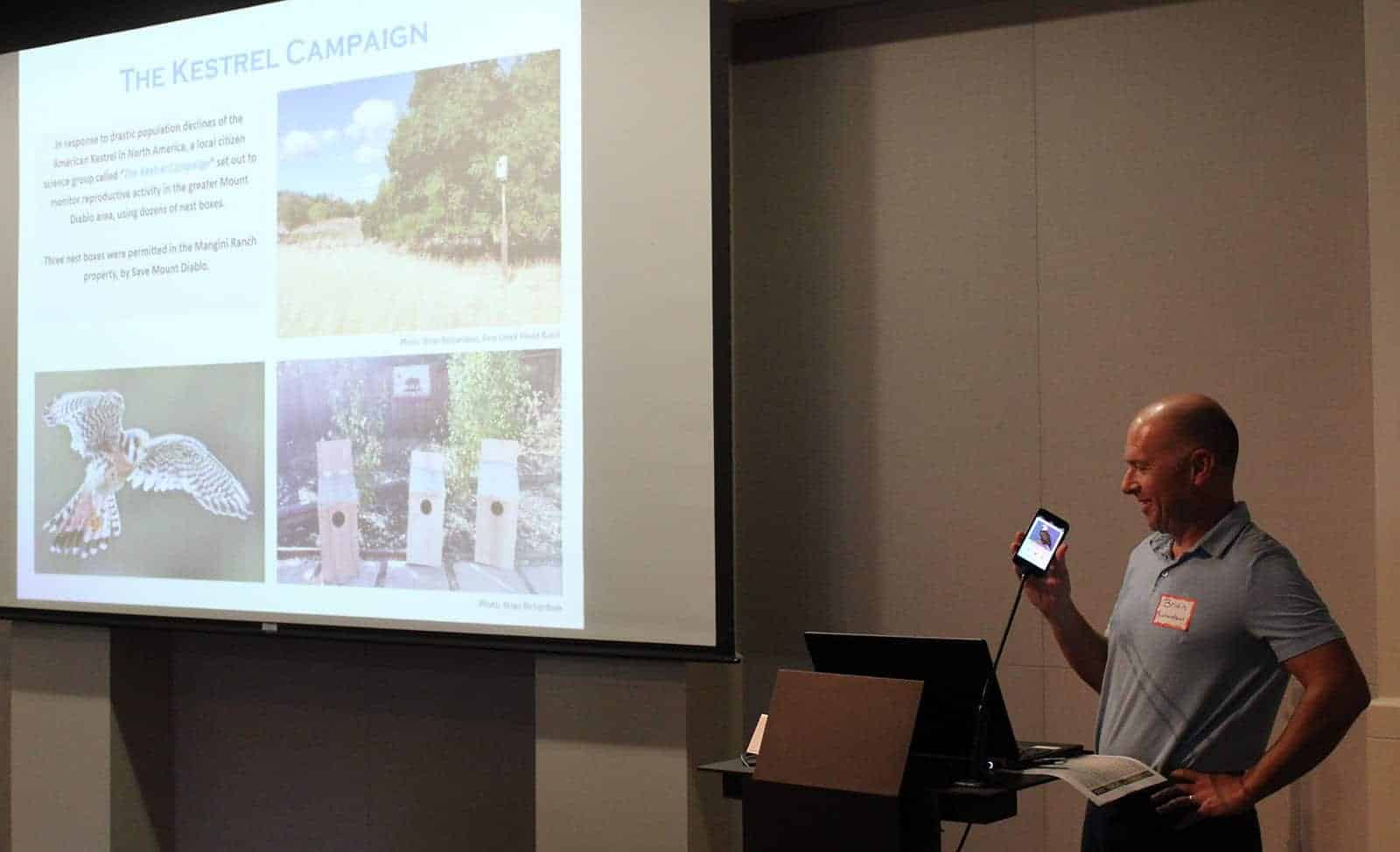 We also heard from Brian Richardson of The Kestrel Campaign, who informed us about the decline of kestrels in North America and the breeding successes and failures of kestrels over the last several years at Save Mount Diablo's Mangini Ranch. Aaron Goodman, SFSU graduate student, presented research on the microhabitat preferences of three scorpion species at Curry Canyon Ranch.
And Matthew Kling, UCB PhD student, discussed research on California plant conservation gaps, which showed that the Diablo Range is an area that is still relatively intact and includes extremely high priority areas for conservation according to evolutionary and biodiversity factors.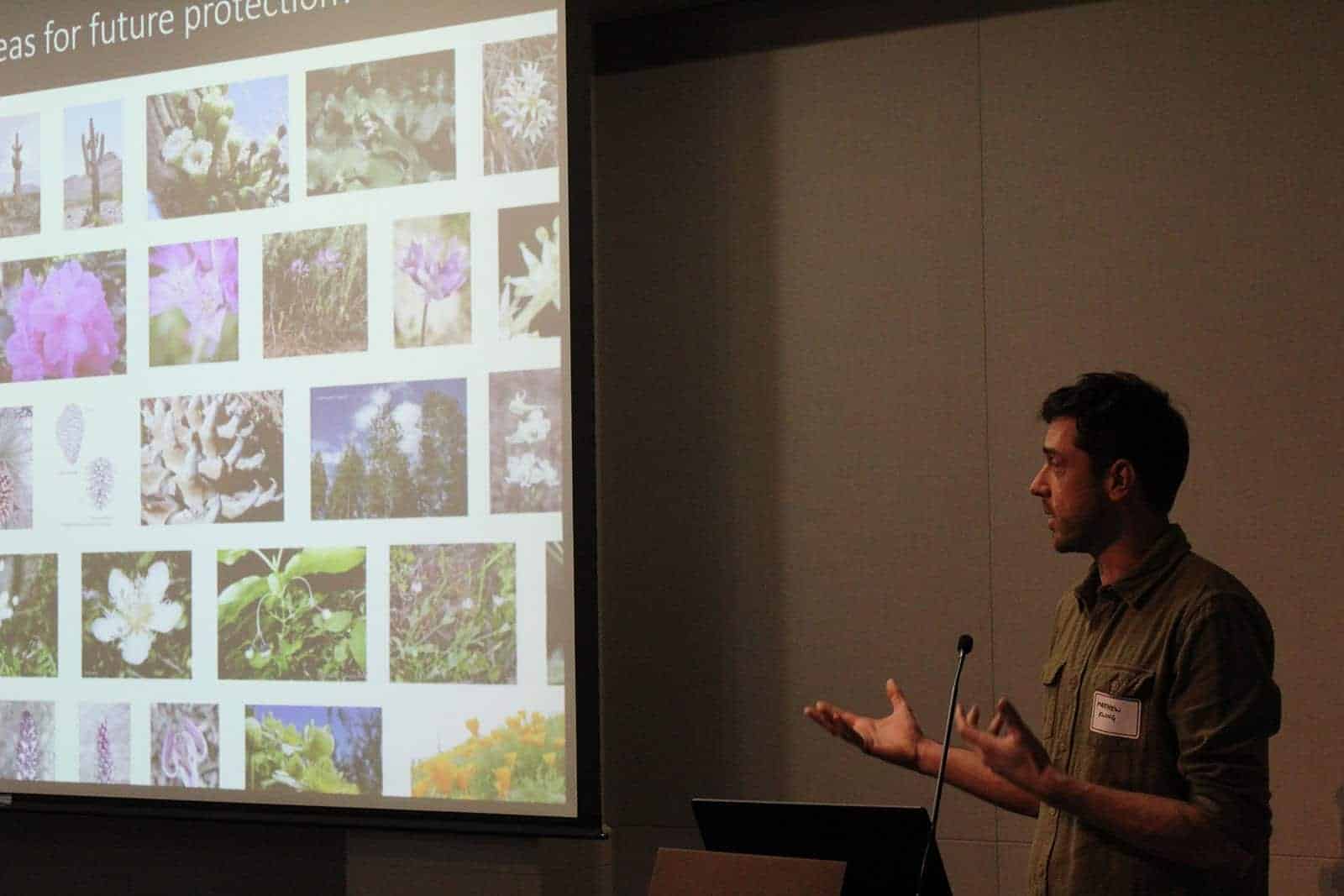 According to Matthew, "We find that different measures of evolutionary relatedness highlight distinct priorities that are connected to distinct conservation goals, but a number of landscapes across the state are top priorities under all these measures. These sites contain exceptional concentrations of poorly protected, geographically restricted, and evolutionarily distinctive plant species."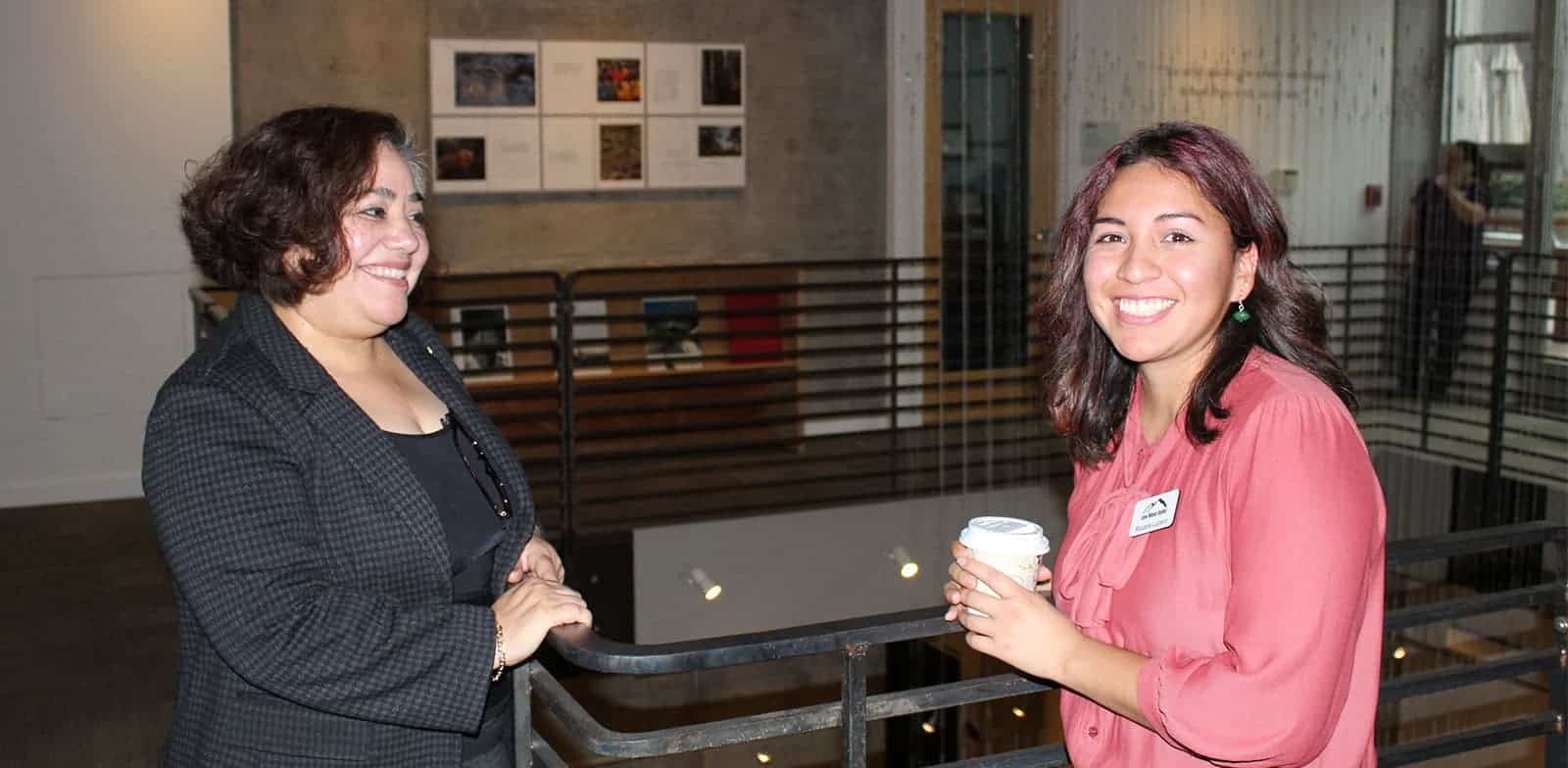 Dr. Ana Alvarez, Deputy General Manager of the East Bay Regional Park District, also spoke about who we are and who we are becoming.
Thank you to everyone who participated in our 2019 colloquium, and we look forward to seeing you in December at our next colloquium!