---
When asked what advice he would give to the next generation of environmental advocates and activists, Seth quoted his friend and activist Bob Walker: "Find something that you're passionate about and devote your whole heart to it."
Throughout Seth's more than 34 years at Save Mount Diablo, he has tried to demonstrate exactly what happens when you devote your whole heart to a cause.
As Save Mount Diablo's first employee, Seth pushed the organization to improve in multiple dimensions and accomplished many things, such as
In fact, during Seth's time at Save Mount Diablo, the amount of protected space in the East Bay Area tripled, much of it because of our work.
Early Years
Seth was first hired in 1988. By this point, Save Mount Diablo was still a young organization, but had built credibility, gaining the interest of some influential figures like Senator John Nejedly.
When Seth was brought on, there was not a clear idea of what the organization wanted him to do, other than assume the slack for some of the projects we were working on. So the possibilities were wide open.
At first, it was supposed to be a part-time job, working just 15 hours a week, but he immediately ignored that. He charged Save Mount Diablo for 15 hours a week but went wild in terms of the amount of time he was spending.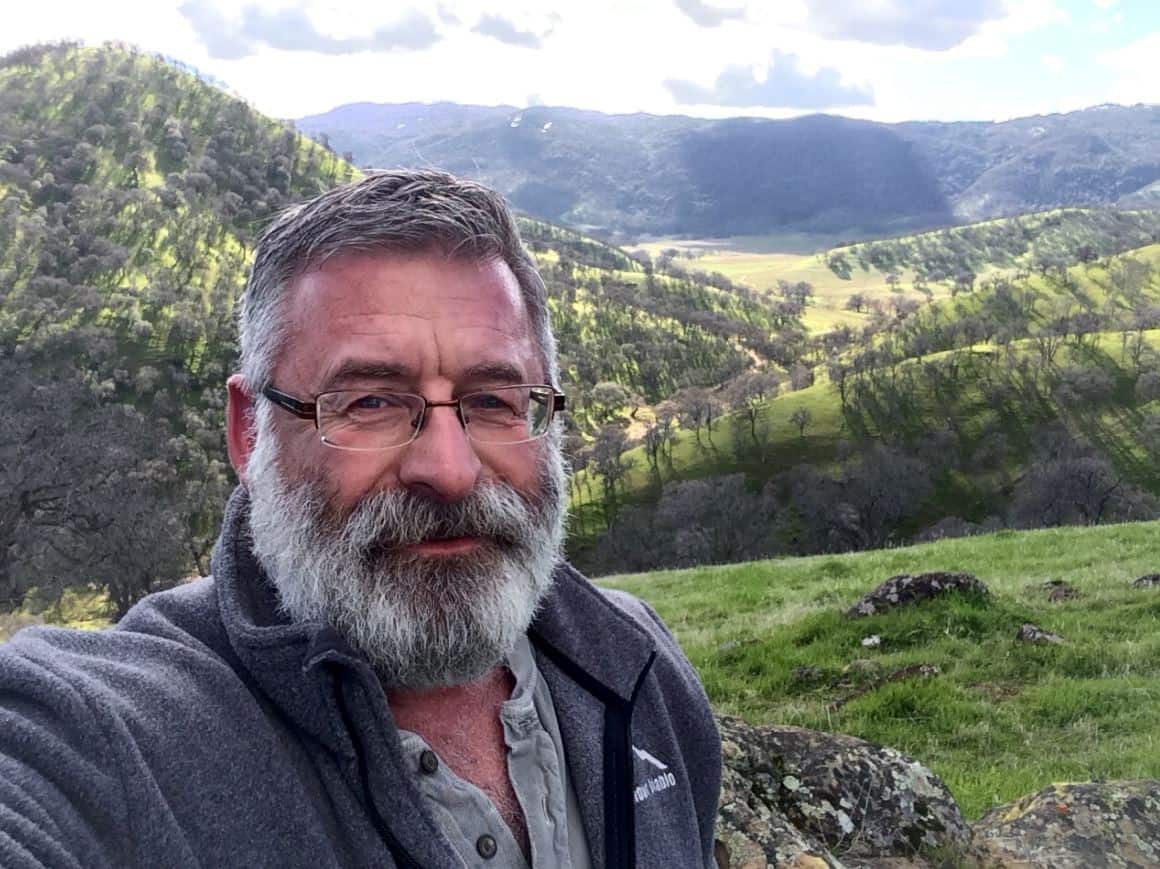 "When I was hired at Save Mount Diablo, I didn't try to just focus on getting two things done. I threw 50 things up in the air and wanted to work on all 50. That's sort of the structure of an entire organization, which is what I helped to create in terms of going from all-volunteer to professional," he said.
"It turns out that starting things, for me, I think is the most important thing, and scaling up just happened through a lot of work through a lot of people, but if you get things rolling, they take on a life of their own."
Fundraising and Relationships
Within his first nine months with Save Mount Diablo, Seth increased the organization's budget. "Fundraising for me is easy," he says, "I still do a lot of it."
Seth says fundraising is not about asking people for money, but notes, "you're giving them an opportunity to be part of something great, part of something cool, part of something successful, and they're your partners, not your charitable benefactors."
"We just had someone this morning who gave us $50,000 out of the blue and told us she would do that every year as long as she's alive. That's from developing relationships over the years.
"We have donors who have been giving for 50 years, we have donors who—and we have a very visible, understandable cause that people love, so fundraising is easy."
Developing these long-lasting relationships with donors is similar to the relationships Seth forms with landowners. With these long-lasting relationships, you often wait for many years until the landowner is ready to put the land on the market.
However, not all conservation comes from outright acquisition. "Last week," Seth said, "we had a landowner, we had bought a property from her. She's not really an environmentalist, but she's in her eighties, and she called us out of the blue and said, 'I'm thinking of donating my house and property to you, next to the one you bought from me,' and that's unusual."
This kind of project may come from long-lasting relationships formed with land owners.
Conservation through Communication
Communication has routinely been a primary focus of Seth's conservation work. Often, there are stories pop up that speak for themselves, such as Save Mount Diablo's work in reintroducing the peregrine falcon.
"I'm really good at messaging and so if you read it, you'd be caught by it. It's like, wow, this is ambitious . . . it helps accomplish the goals that we're trying to do, but it's the sort of thing that people will like."
Lately Seth has changed his focus towards publicizing the Diablo Range, which he's dubbed "California's next great conservation story." Most people are still unaware that this 200-mile mountain range exists, even though it's in their backyards.
"We wanted to put it on the map for people, we mapped it, and then we sponsored a supplement to Bay Nature magazine about it in which we did the great messaging of 'California's next great conservation story,' and it really is. It's the biggest missing piece of the state's conservation story, and given its biodiversity, it should be way up the ladder."
Lately, Seth has been coming up with various ways to help popularize the Diablo Range, such as our blog series, Diablo Range Revealed, which sheds light on the region's rich ecology, geography, and landowners.
Save Mount Diablo has started conducting BioBlitzes in the northern Diablo Range, in the footprint of the SCU Lightning Fire Complex, unveiling the region's biodiversity while also demonstrating how the ecosystem reacts to fire.
"That's what I've done my entire history—expand the geographic area in which Save Mount Diablo is working over and over. Initially, it was small pieces, and now it's—small expansions, and now, it's big expansions."
Learning from Mentors
Over his 34 years at Save Mount Diablo, Seth attributes a lot of the skills he learned to his friends and mentors. 
"From Bob Doyle," he said he learned, "intense negotiation skills, political skills. I could write his speeches, I know his voice. From Bob Walker, empathy, sensitivity, humor. I could already read the landscape like a map, but Bob Walker was this amazing collection of photographic talent, understanding the land, sense of place, and connecting with people, he was a rare individual. But it wasn't just them, I mean those are the most important, but scientific integrity and integrity in general and getting it right from Mary Bowerman, hard work from Art Bonwell, writing skills from one Board member, grace and dealing with all kinds of people, from Sue Watson."
Now, Seth spends much of his time mentoring younger staff members while continuing his advocacy work.
"I don't have any intentions of retiring," he says, "and I don't think anybody expects that I will ever have any intention of retiring. I love what I'm doing . . .  I'm the guy who will be the white-haired guy who takes people on tours."
"If there's a life lesson for me, it's push past boundaries . . . have no fear, surge forward, and don't let things stop you. There are hurdles, there are challenges, that's just problem solving."
To read more about Seth's life and advice, read the full oral history here.