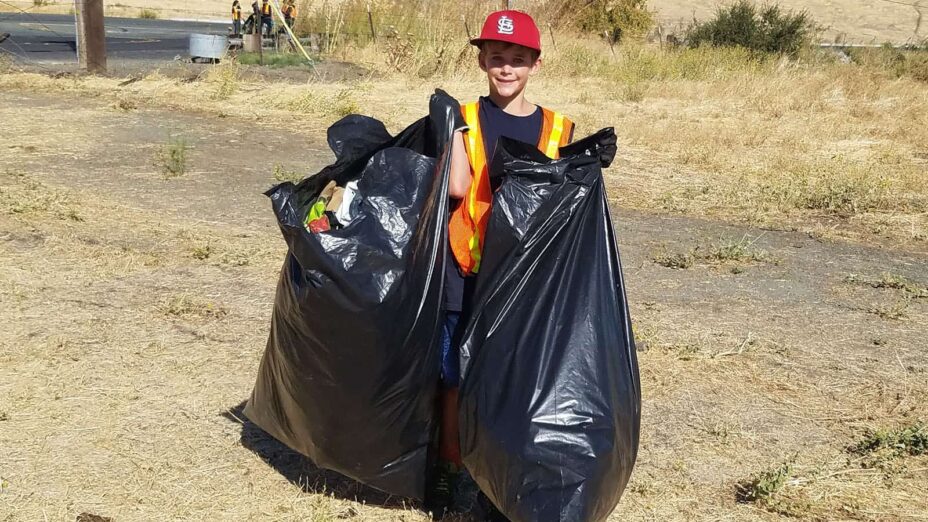 ---
Here's some of what we've been up to lately.
Dealing with All That Plastic
Coastal Cleanup Day is the world's largest volunteer effort. On September 21, Save Mount Diablo volunteers joined in at Kirker Creek. We had a very strong turnout this year with an excellent diversity of folks from Pittsburg High students to families with Boys Team Charity and local residents.
We noticed that there was a lot less trash in Kirker Creek this year, which was great to see. We need to remember to check Hess Creek next time; hopefully the trash didn't get thrown out there instead.
People did a fantastic job of dealing with micro waste, which is important because it is the most likely to wash down into the Bay and get ingested by fish. This year, our volunteers removed 507 plastic pieces that were less than 2.5 cm in size, as well as 165 plastic bags, 41 other pieces of plastic or foam packaging, 160 cigarette butts, and much more.
For Contra Costa County as a whole, 1,887 volunteers came out to help on Coastal Cleanup Day in 2019. They removed 23,445 pounds of trash from our waterways. And for the state of California, 59,772 volunteers removed 502,710 pounds (251 tons) of stuff, including 33,611 pounds of recyclable materials!
By the way, if you're frustrated by single-use plastics and want to help the world stop using them, here are two great resources:
Taking Out the Dreaded Yellow Star Thistle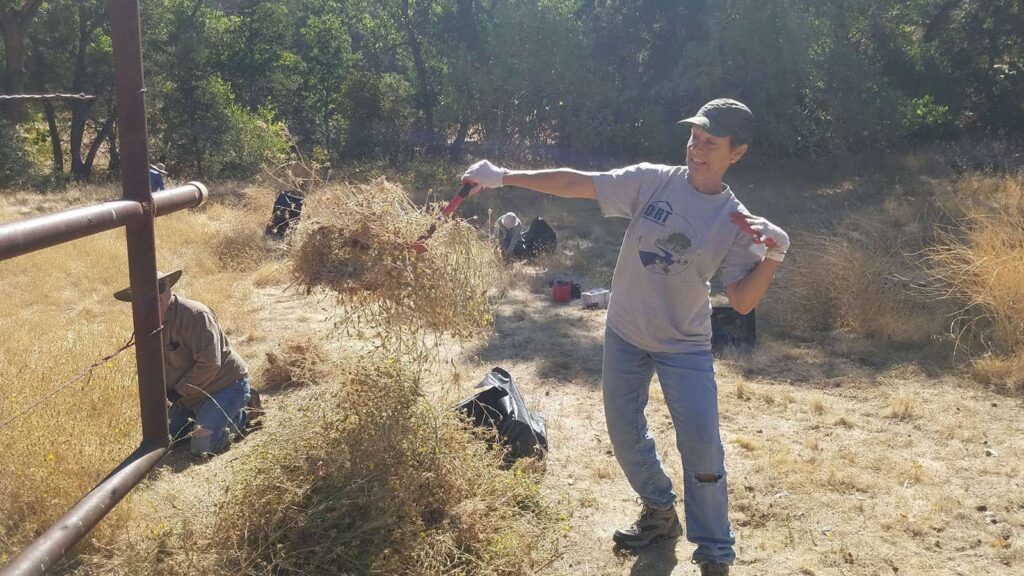 On September 17, our courageous volunteers tackled the yellow star thistle at Big Bend. This year has been a prolific year for yellow star thistle because of the timing and quantity of rainfall earlier in the year. Volunteers also watered all of our plantings, and we were able to reconnect the water to the pump thanks to one of our fabulous stewards. Thank you all so much! We greatly appreciate your dedication and hard work.
Goodbye, Stinkwort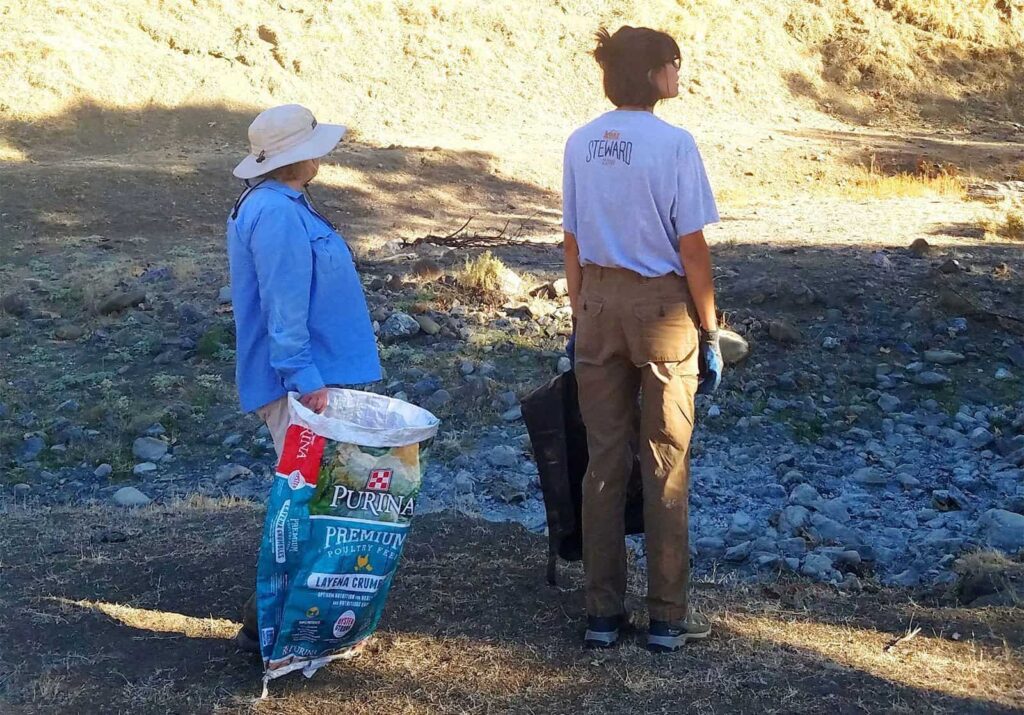 At Curry Canyon Ranch on September 25, we removed all the stinkwort in sight. We were able to walk the entire length of Curry Creek on our property. The stinkwort was flowering, so it was really good that we removed all that we could find. We will keep checking to see if any comes back.
Volunteers Make Moonlight on the Mountain a Smashing Success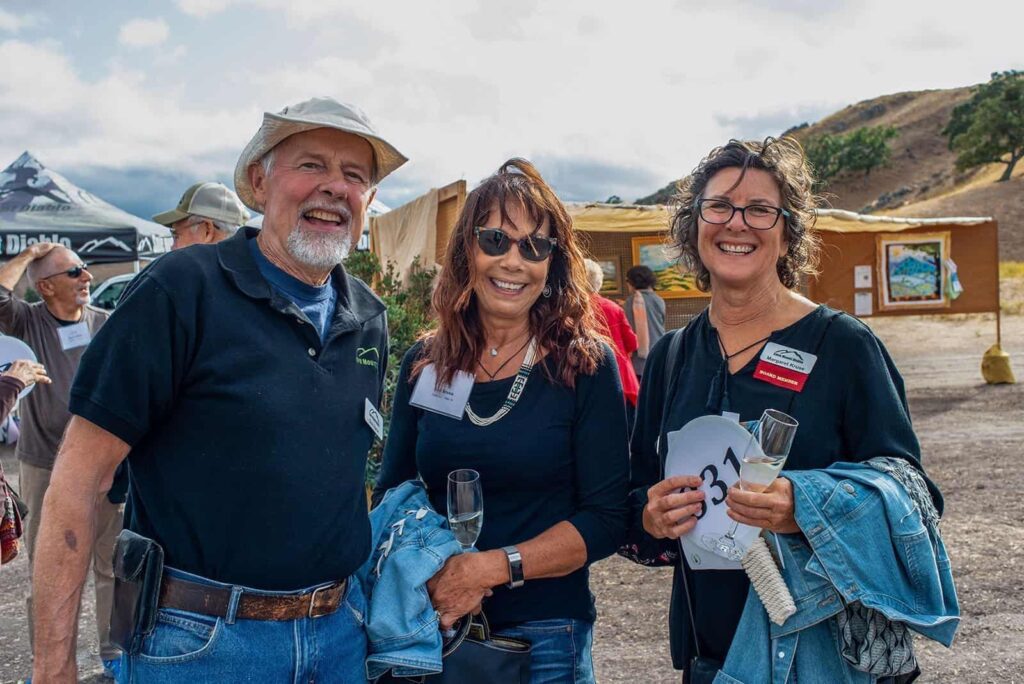 Moonlight on the Mountain is Save Mount Diablo's biggest event of the year, and it requires the most volunteers. We are deeply grateful to you for donating your time and money to make the event a big success. Everything went very smoothly, thanks to your help. A big thank you to all—we really appreciate your support!
Supporting Our Youth in the Global Climate Strike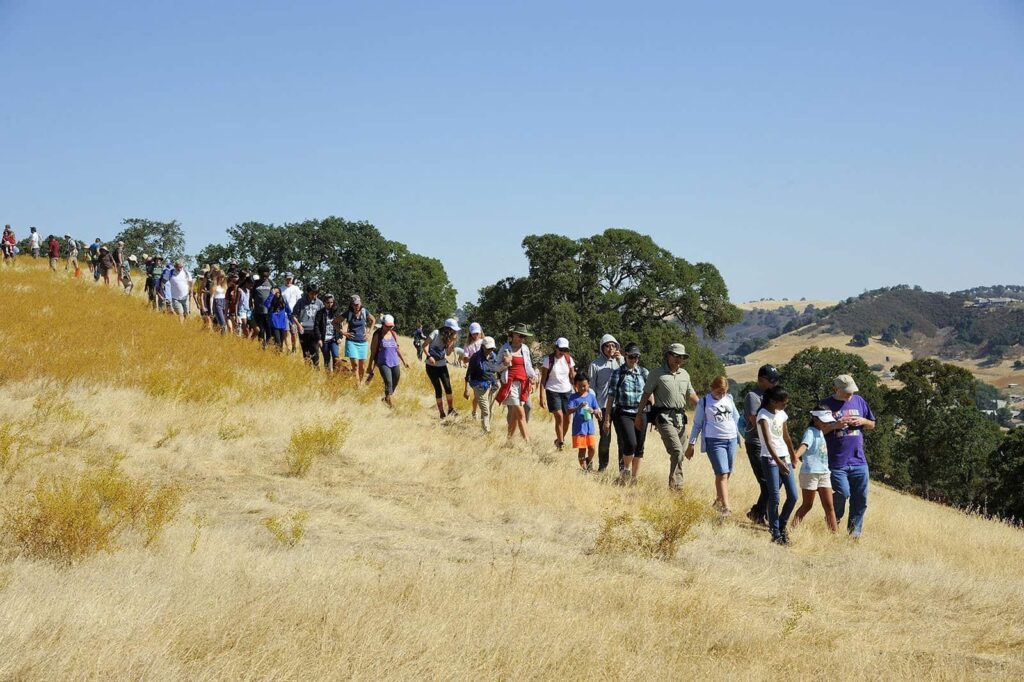 Save Mount Diablo responded to a cry for help from young people around the world who called for a Global Climate Strike from September 20 to 27. The organizers asked for adult allies to help raise awareness about the severity of the global climate crisis.
On September 14, Save Mount Diablo volunteers and staff joined East Bay students and their families and teachers in creating images in support of the Global Climate Strike. We gathered at Curry Canyon Ranch to create two messages: "SOS" and "1 LUV" (the latter in reference to John Muir's "One Love"). More than 100 people came to help make these images, which have been posted and distributed on social media throughout the Global Climate Strike week.