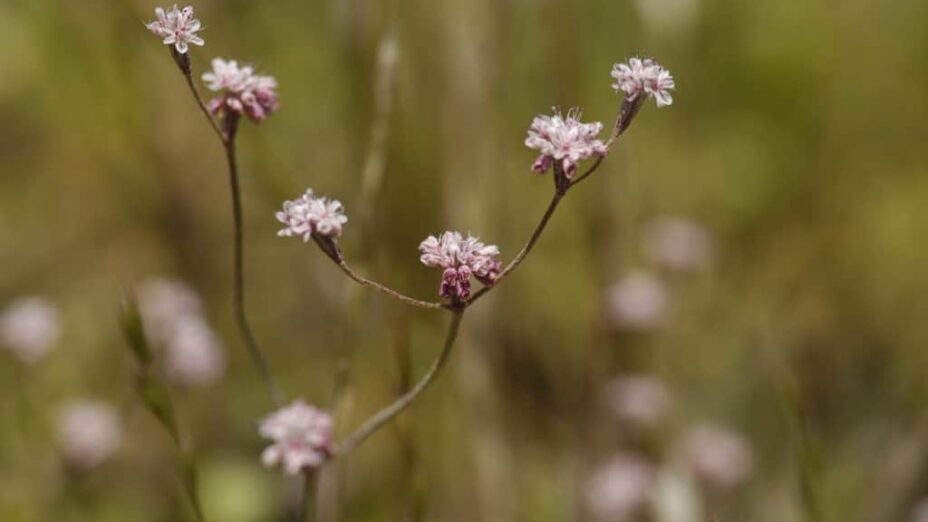 ---
Image by Heath Bartosh
Grant funding from Save Mount Diablo's Mary Bowerman Science and Research program has helped scientists at Nomad Ecology model habitat to determine possible new planting sites for the rare Mount Diablo buckwheat. Several species of more common buckwheat occur here, but the Mount Diablo buckwheat only occurs on and near Mount Diablo and was thought to be extinct between the 1930s and 2005, when it was rediscovered.
Scientists used Geographic Information Systems (GIS) technology to create a model of buckwheat habitat according to bedrock, soil type, vegetation cover, and land ownership. The model was then ground-truthed at various locations within state parks and Save Mount Diablo-owned properties.
The study found that existing buckwheat plants prefer to grow on moderate to steep south-facing slopes with well-drained loamy to sandy soils and little vegetation cover. Scientists are currently in the process of summarizing the model analysis and ground-truth data, as well as recommending planting locations. The results of this research will help guide California State Parks' and Save Mount Diablo's habitat restoration efforts.
Learn more about our Mary Bowerman Science and Research program, or discover other plants found on Mount Diablo.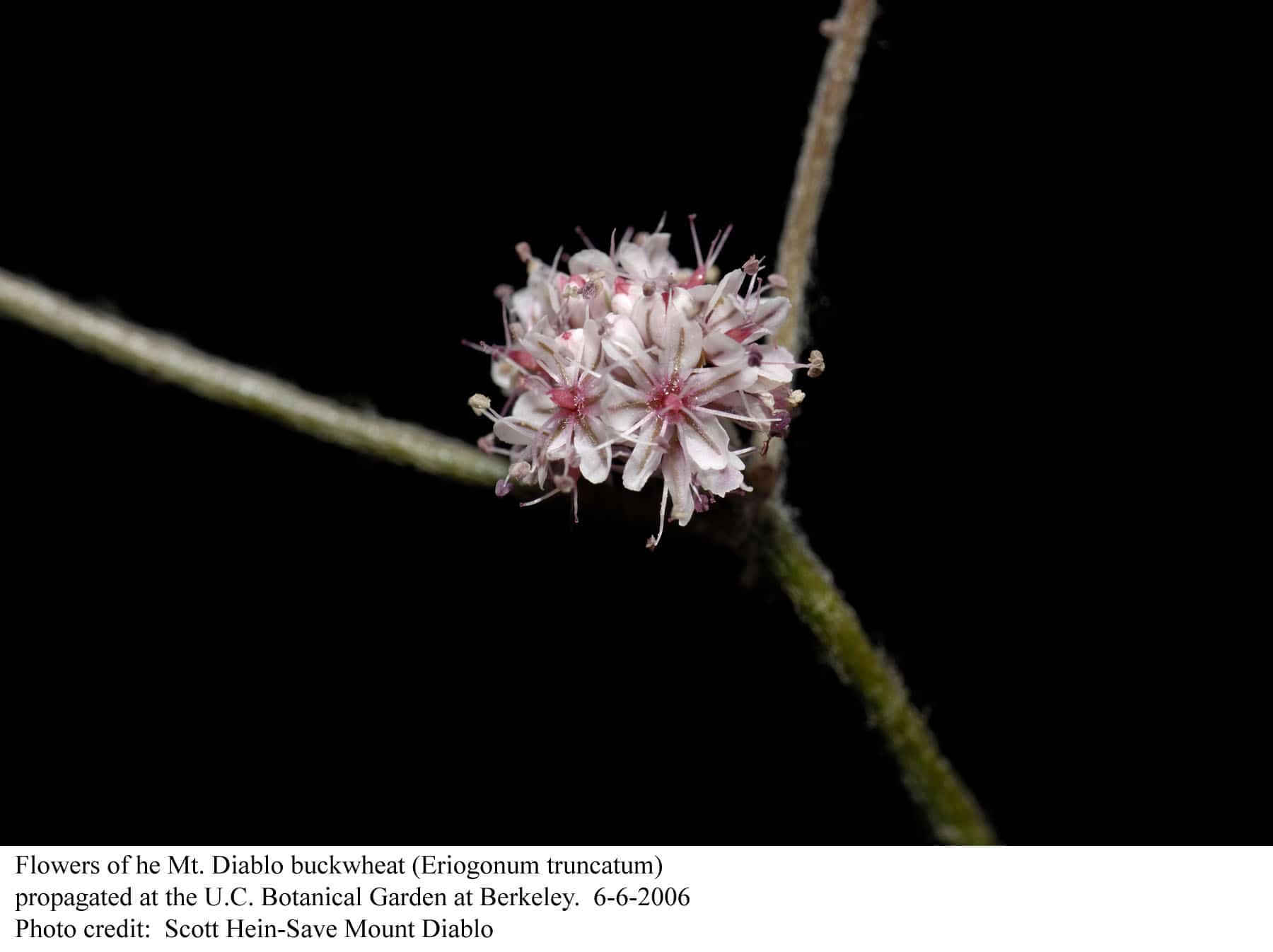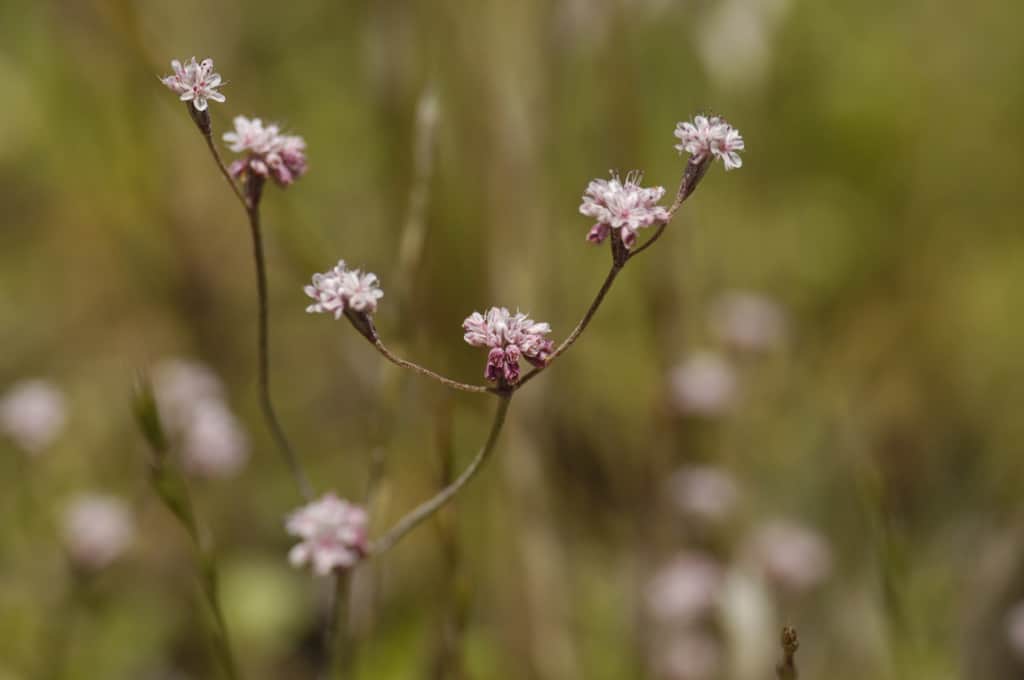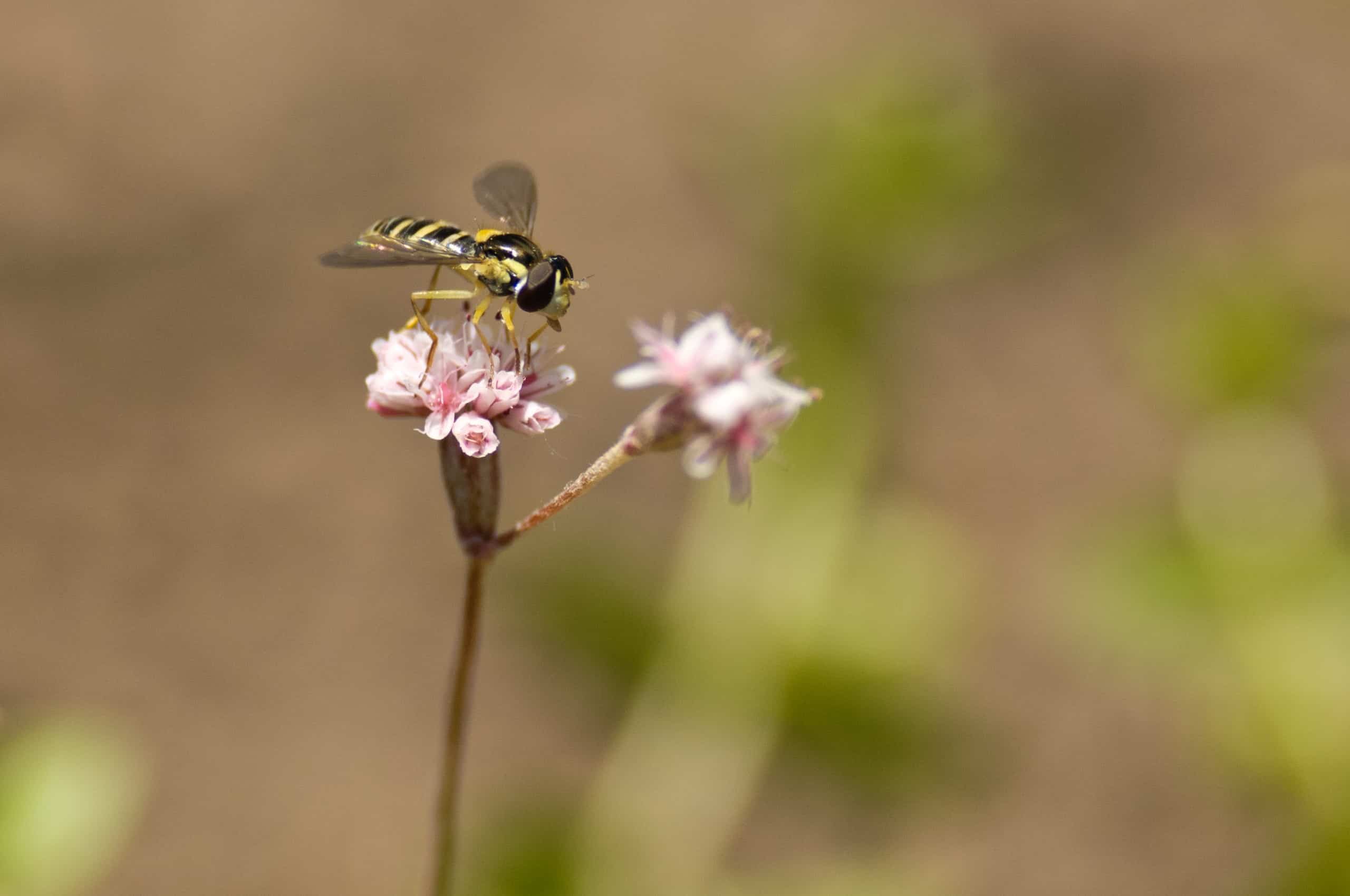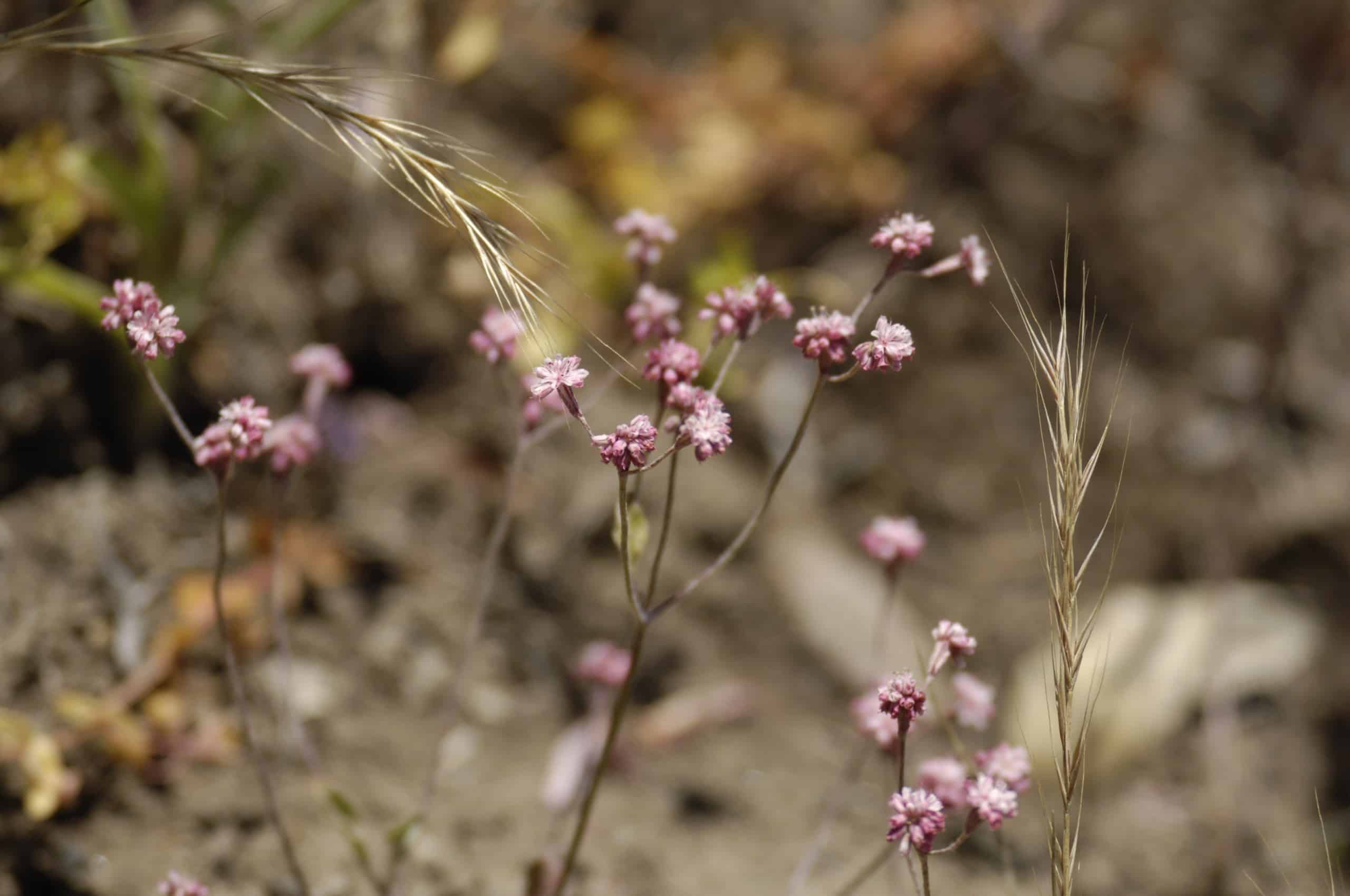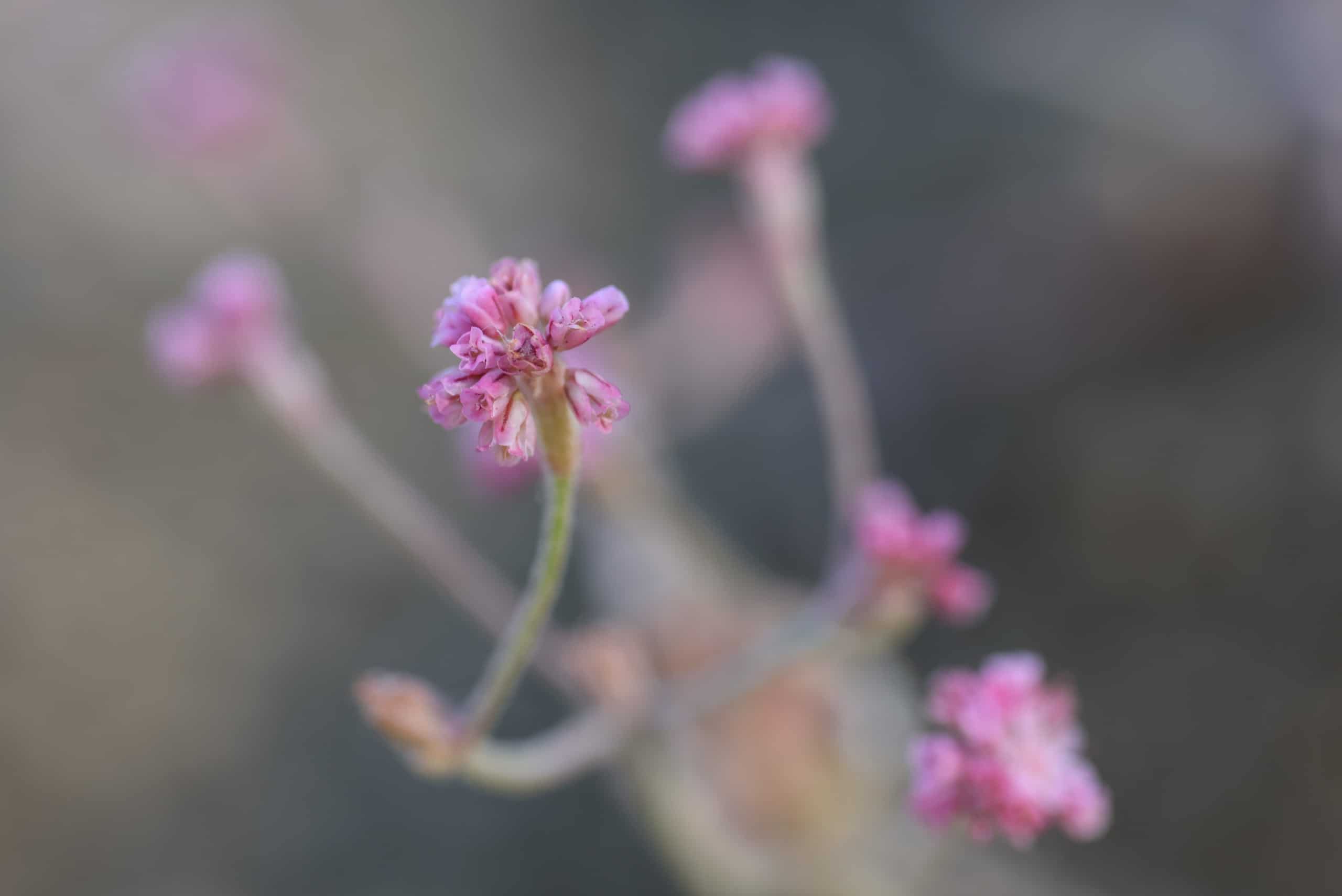 Photos by Scott Hein
Watch Heath Bartosh's Presentation on Mount Diablo Buckwheat
The Mount Diablo buckwheat presentation starts at 12:20 and ends at 30:00.