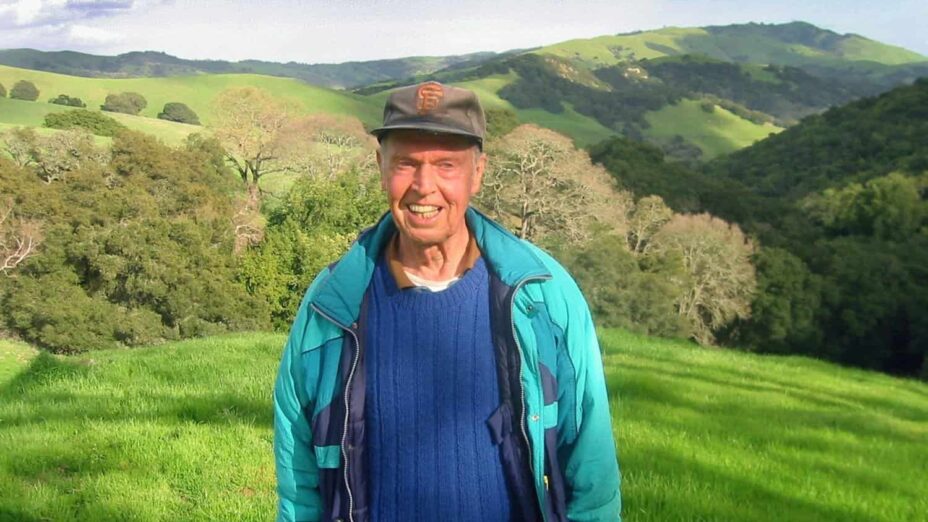 ---
Charles Gresham Hoped His Legacy Gift Inspires Others to Give
Save Mount Diablo honors the life and legacy of Charles Gresham–a man of uncommon generosity, humble spirit, sterling character, and steadfast dedication to preserving the natural world.
Charles passed away on June 8, 2019 at the age of 98. He bequeathed substantial gifts to the organizations he loved, including a $1 million legacy gift to Save Mount Diablo's Forever Wild campaign—which he hoped would inspire others to give. The $15 million historic Forever Wild capital campaign will expedite Save Mount Diablo's time-sensitive land acquisition work, while also giving us the resources to steward and defend our conserved lands for the lasting benefit of our communities.
Charles believed in philanthropy, in setting an example, and in being fully himself. An openly gay man, he was proud of his identity. He cherished his community and his place in it. He adored gardening, and that passion for the earth and growing things expanded into protecting wild spaces, where it took hold as a lifelong commitment.
Charles was moved by Save Mount Diablo's perseverance, win-win approach, and a shared unwavering belief in the power of the natural world. During his decades-long partnership with Save Mount Diablo, Charles saw first-hand that preserving land is no "walk in the park" but rather a long, rocky, and ultimately rewarding, uphill climb. His long-standing relationship with Seth Adams, Save Mount Diablo's Land Conservation Director, cemented his confidence in and admiration for Save Mount Diablo.
We are deeply grateful for Charles's generosity, yet to say those words does not adequately reflect our gratitude for his gift. Though not a man to seek recognition, Charles wanted his contribution to have an impact beyond his own gift. Knowing his gifts would make a difference, he took joy in giving and hoped that others would too.
If you would like to discuss a legacy gift, please contact Development Director Marcia Slackman, by email to mslackman@savemountdiablo.org or call 925-947-3535 ext. 13.