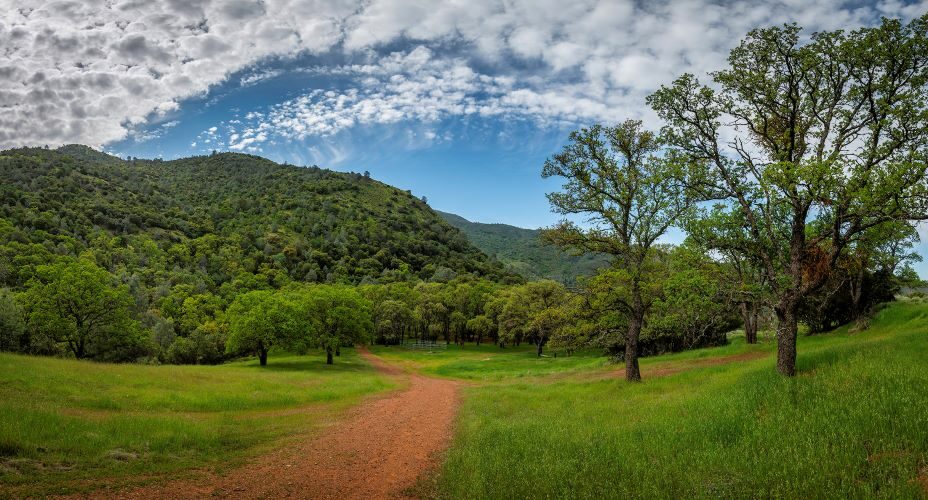 ---
Half a year after completing the conservation easement for nearly 154 acres of land owned by the Concord Mt. Diablo Trail Ride Association—we're excited to be helping the CMDTRA steward this land for the foreseeable future.
Our stewardship team recently held their first annual monitoring trip through the property, and it was a huge success! Wildlife sightings such as a western whiptail (Aspidoscelis tigris) show that the property is in excellent ecological condition.
Nearly 154 Acres of Unique Wilderness Permanently Protected
Thanks to the geology of the peaks and serpentine soils of this area of Mount Diablo, it serves as a home to dozens of rare plants and animals.
It's home to species such as the endemic (found nowhere else) Mount Diablo globe lily, and the threatened Alameda whipsnake and California red-legged frog.
The blue oak woodlands and creeks that cover the area also make it a thriving biological hotspot.
In fact, 92 percent of the plant species found within this location are native—when so much of California's land is altered by development and invasive species, it's more important than ever to protect lands like this!
This property is surrounded by Mount Diablo State Park on three sides and adjacent two other Save Mount Diablo projects: North Peak Ranch (which we are acquiring over a 10-year period) and Young Canyon, which Save Mount Diablo purchased in 2006.
CMDTRA's land is part of the Missing Mile on Mount Diablo's North Peak.
What Is a Conservation Easement?
A conservation easement is a legal agreement between a landowner and a qualified organization such as a nonprofit land trust, like us. It restricts development of the land to protect it for public benefit.
In 2019, we signed a two-year option agreement that gave us the time to raise a little over $1.04 million needed to purchase this conservation easement. And in early 2022, we completed the purchase.
This land is still owned by the Concord Mt. Diablo Trail Ride Association but is now permanently protected and monitored by Save Mount Diablo.
The money needed for this purchase was raised through our Forever Wild Campaign. We are sincerely grateful to our supporters who donated and counted on us to put their money to good use!
Top photo by Stephen Joseph