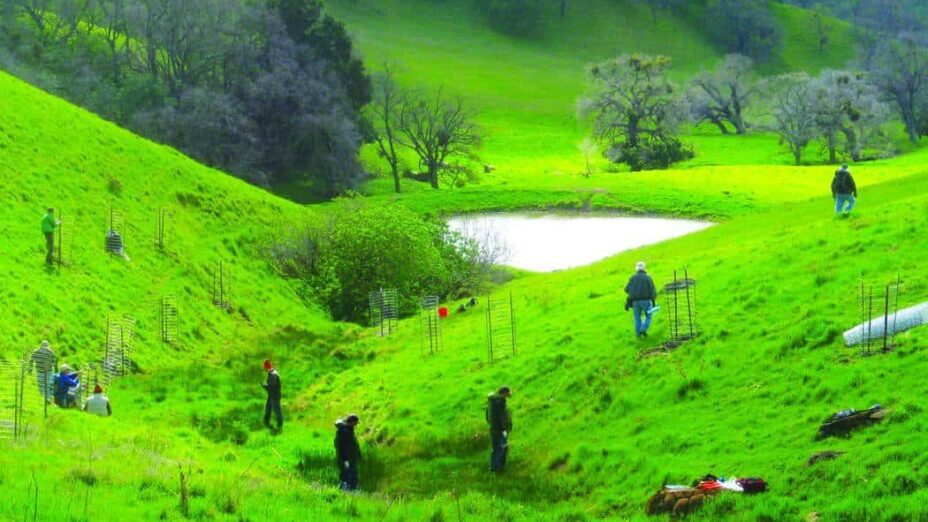 ---
I grew up in Marin County thinking Mount Tamalpais was the greatest mountain ever. When I moved to Contra Costa County in the early 1990's, Mt. Tam was still the best. Then trail running came into my life and through it I began to learn of and appreciate all the nuances of my new home park. There were waterfalls, beautiful flowers and trees, tarantulas and beautiful snakes. The views of Mt. Tam were also gorgeous.
Wildlife of all types must be persistent to exist and flourish on Mount Diablo—sort of like me. So when retirement happened and I wanted to give back to the area for all it had given me, I volunteered to work at the Native Garden and the trail crews in Mount Diablo State Park and somehow found out about the East Bay Trail Dogs and Save Mount Diablo.
On my first day with the East Bay Trail Dogs I was told by the EBTD president that I was too small and couldn't do the work. Well, I have been at it now for nearly five years.
Save Mount Diablo has given me lots of opportunities to help make life a bit easier for the wildlife.
Thank you Save Mount Diablo.

By Carol Lane, Volunteer
Carol began volunteering with Save Mount Diablo nearly
5 years ago and is retired. Carol lives in Concord with her
husband Larry and their dog Angel.