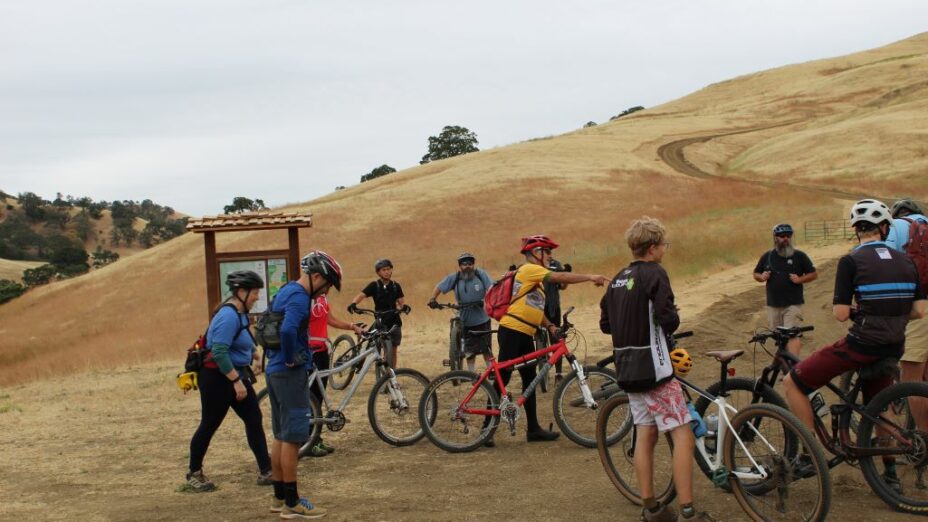 ---
For the past two years, we at Save Mount Diablo have been working to reach more groups of people and invite them to become conservationists. In the face of the climate crisis, we need more people to develop an appreciation for conservation and sustainability.
To reach more people, we have added a wider variety of events to our Discover Diablo agenda—this includes more mountain-biking events.
Our two recent events on June 4th and May 21st were a huge step towards our goal of bringing more cyclists into the world of conservation. We like to teach people to ride like conservationists and truly appreciate nature.
On June 4th we explored Lime Ridge Open Space and our Mangini Ranch Educational Preserve, gliding through this incredible open space. On May 21st, we rode from Smith Canyon to Curry Canyon Ranch—taking in the beauty of this distinctive area.
Our groups were able to enjoy riding together through the wilderness as they took in stunning views. They came away having had more than just a good workout; they connected with nature and learned about the hidden wonders of these areas.
This summer, we'll be hosting events that allow us to beat the heat and enjoy the outdoors during the mornings and evenings. We plan to host another mountain-biking event in the fall when the weather allows for it.
Check out our Discover Diablo calendar to learn more about our future events!
Photos and video by Laura Kindsvater and Sean Burke