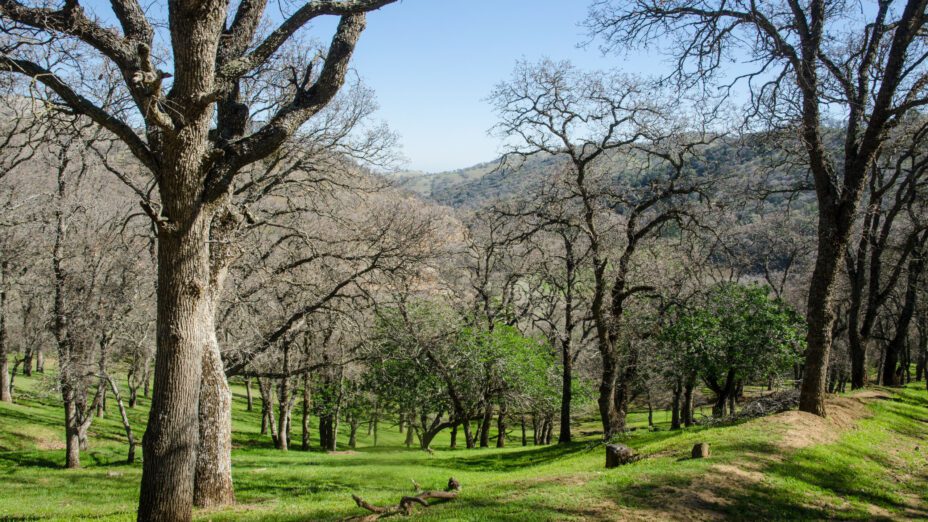 ---
Through Forever Wild, we raised the necessary funds to protect 1,681 acres of land in nine different properties. The total land conserved amounts to 2.6 square miles, an area bigger than Emeryville or the San Francisco Presidio.
Here is a property protected forever, through Forever Wild:
Save Mount Diablo is transforming Big Bend, a former golf course in the floodplain of Marsh Creek. Located at the center point of a 70-mile circle of preserved land stretching east from Mount Diablo, we think it will one day be the "Grand Central Station" for trail corridors stretching to parks in every direction.
Part of the small Royal Oak Country Club, then a horse boarding ranch, the parcel had barely a blade of grass on it when we bought it. It was so supercharged with horse manure, though, that six months later the weeds were six feet tall.
We bought the property in an online auction and completed the deal in several weeks.
Named for a large arcing "bend" in Marsh Creek, the property protects another 3,100 feet of the creek as well as a pond that has retained water through every recent drought.
Save Mount Diablo and park agencies have protected almost 15 miles of 33-mile Marsh Creek, the second-longest, least-disturbed creek in Contra Costa County.
Big Bend includes a large creek floodplain rising to blue oak woodland. Our staff, land stewards, and volunteers have removed many tons of debris, large stands of invasive giant reed (Arundo donax), and huge areas of non-native plants.
Big Bend is home to the rare California red-legged frog and western pond turtle.