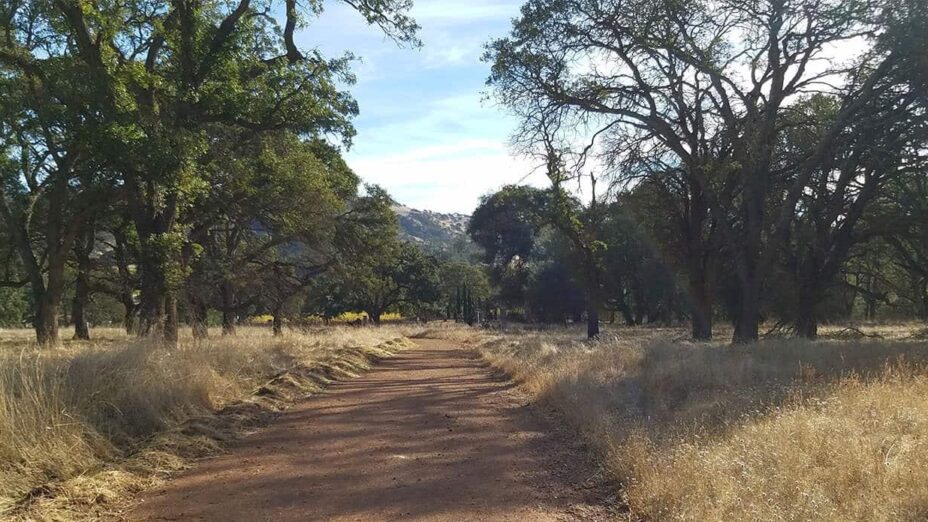 ---
After the Morgan Fire in September of 2013, UC Berkeley Entomology Professor Kip Will and his team of students began investigating how certain insects were affected. They started monthly sampling of ground-active arthropods (insects, spiders, and their near relatives) in burned and adjacent unburned habitats in gray pine and oak woodland areas of Perkins Canyon, part of Mount Diablo State Park.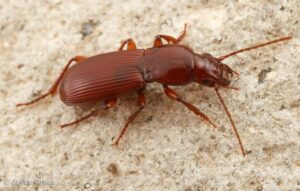 At Save Mount Diablo's Mary Bowerman Science and Research Colloquium in December, Dr. Will reported on the results from five years of sampling.
His team's research (supported in part by a small grant from the Mary Bowerman Science and Research Program) found that overall, arthropods in Perkins Canyon showed a high degree of resilience after the 2013 Morgan Fire and a notable diversity in post-burn areas.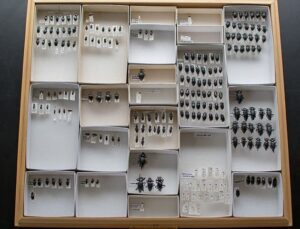 His team also found a striking emergent pattern of spring activity that corresponds to winter rainfalls.
There is a comparable diversity of arthropods in burned and unburned sites—good winter rains result in more adult insect abundance in spring everywhere—but at the unburned sites insects are active later in the season and in greater numbers than at burned sites. So there appears to be an impact of the fire.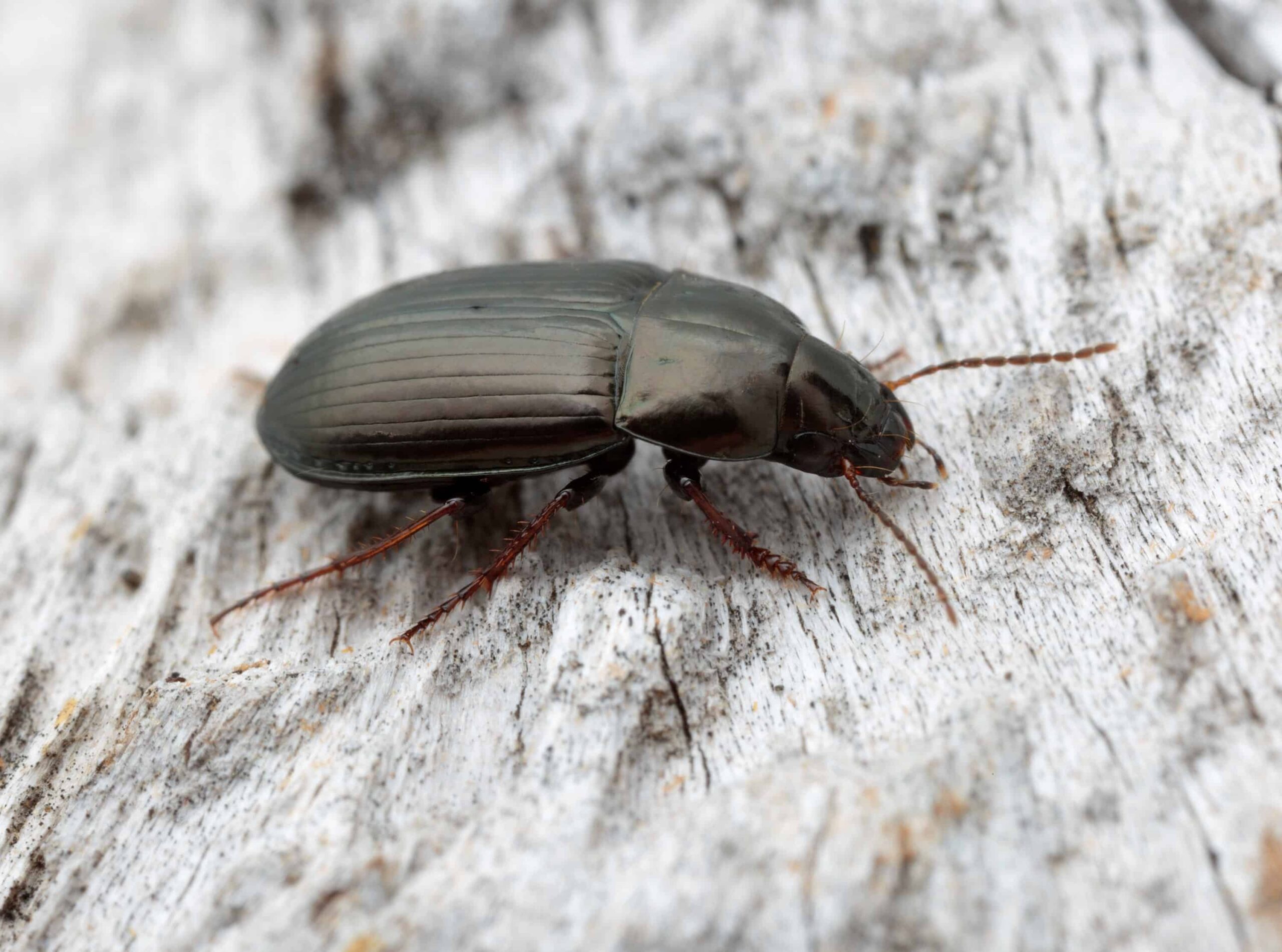 Image of Perkins Canyon by Roxana Lucero. Image of Dr. Kip Will and arthropod specimens by Joan Hamilton. Image of Pterostichus angustus and Amara (Amarocelia) ellipsis beetles copyright Joyce Gross; used with permission.