---
Today, we celebrate Mary Bowerman's birthday!
Who Was Dr. Mary L. Bowerman?
Mary co-founded Save Mount Diablo in 1971 with Art Bonwell.
Dr. Bowerman served as Vice President of Resources for Save Mount Diablo until 1995. She continued to serve on our Land Acquisition Committee until her death in 2005.
An expert botanist, she began an in-depth study of Mount Diablo's plants in 1931, right after a massive wildfire. By watching which plants came back after the fire and how long they lasted, she became an expert in local fire ecology.
Dr. Bowerman later published her Ph.D. findings as The Flowering Plants and Ferns of Mount Diablo, California: Their Distribution and Association into Plant Communities. It has been updated and is still the bible for Mount Diablo's flora today.
A Tribute to Dr. Mary Bowerman's Love for Mt. Diablo
Mary knew every nook and cranny on the mountain and made certain its botanical treasures would never be forgotten. She was involved in protecting many places that we take for granted today: North Peak; Mitchell, Back, Donner, Sycamore, Pine, White, and Riggs Canyons; Blackhawk Ridge; the Black Hills; and Castle Rock.
Save Mount Diablo presents the story of Bay Area botanist Mary Bowerman. In her mid-60s, Dr. Mary L. Bowerman helped create an organization that has preserved a vast expanse of open space within an hour's drive of more than 7 million people.
A Conservation Legend in San Francisco's East Bay Area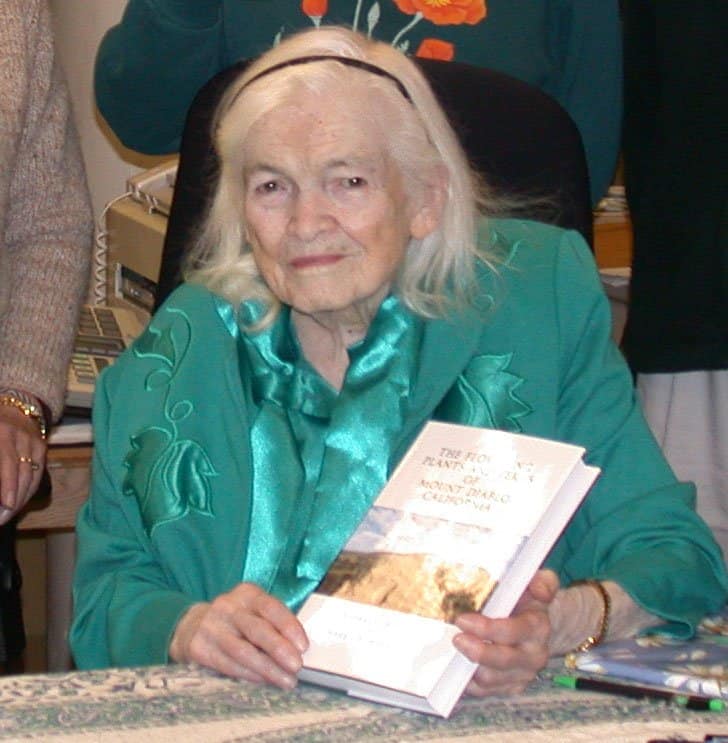 Fearless and determined, Dr. Bowerman made sure Save Mount Diablo and its partners kept pushing the boundaries of what seemed possible.
Dr. Bowerman received many awards for her work with Save Mount Diablo, including the Golden Bear award from the State of California. Additionally, the California Native Plant Society bestowed the organization's highest honor by naming her a Fellow.
One of Mount Diablo State Park's most popular trails is an easy one-mile flat loop and encircles the summit of the mountain. Formerly known as the Fire Interpretive Trail, it was renamed the Mary Bowerman Interpretive Trail in her honor.
Furthermore, East Bay Regional Park District paid tribute to her work in 2001. The crest of Highland Ridge in Morgan Territory Regional Preserve was renamed "Founders Ridge" in honor of Save Mount Diablo's founders.
Remembering Dr. Bowerman's Lasting Green Legacy
To honor Dr. Bowerman's life and conservation legacy, Save Mount Diablo created the Dr. Mary Bowerman Science and Research Program. The program awards small grants every year to scientists to explore the natural history on and around Mount Diablo and in the northern Diablo Range. Subsequently, Save Mount Diablo holds an annual Mary Bowerman Science and Research Colloquium to share their findings.
You can give a gift in tribute to Mary's legacy here.