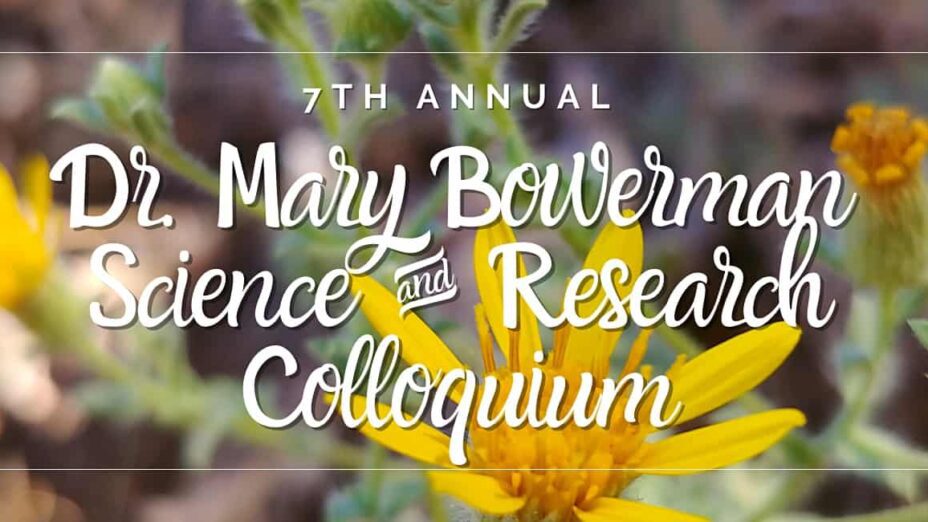 ---
Story by Haley Sutton
This year's Mary Bowerman Science and Research Colloquium, like many other events this year, took on a virtual setting. We had a fantastic lineup of presentations from Save Mount Diablo grant recipients and other researchers that highlighted unique facets of the Diablo Range.
Study topics from this year's colloquium included modeling behind the reintroduction of rare Mount Diablo buckwheat, camera trap findings along the wildlife corridor at Galindo Creek, gut microbial diversity in the California ground squirrel, the impact of human presence on perceived risks for California ground squirrels, the threat of climate change on California lichen diversity, conservation genetics of endangered endemic California thistles, and citizen science with the Peregrine Team in Pine Canyon.
We had the largest audience at the colloquium to date (double its normal size)!
In addition to the research presented, attendees were treated to the very first episode of the new Diablo Range Revealed project. Over the next three years, we'll explore the plants, animals, and ecology of the northern Diablo Range, particularly as they recover from the fires, from Mount Diablo to Pacheco Pass. To view Episode 1 and future episodes please go to the Diablo Range Revealed page on our website.
The next round of grants for the Mary Bowerman Science and Research Program is open to applications until February 26, 2021. Thank you to the staff and committee that made this colloquium happen and to the presenters for sharing their exciting work!