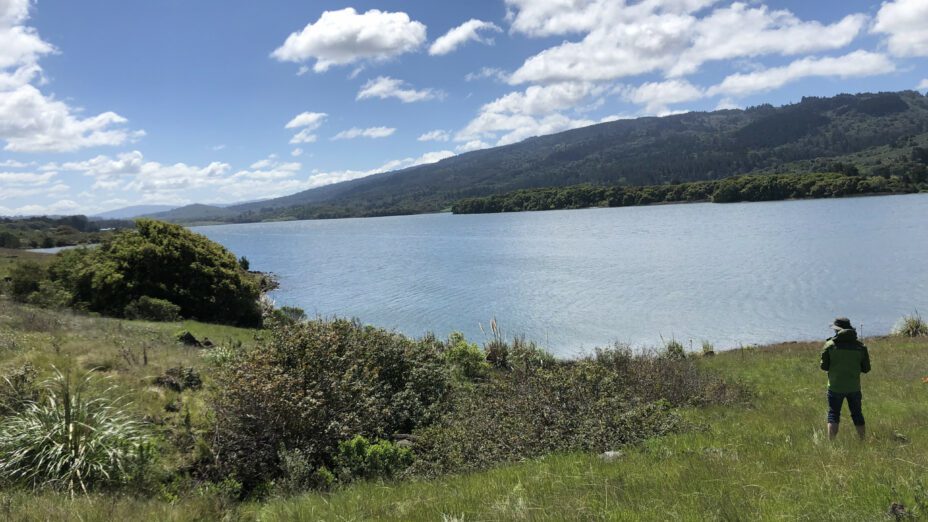 ---
California has the highest lichen diversity in North America, including in chaparral environments like those found on Mount Diablo. However, like many other organisms, lichens are threatened by habitat loss, air pollution, changes in fire regimes, and climate change.
Scientists still don't know a lot about lichens in general; researchers like Lecturer Jesse Miller of Stanford University are working to improve our understanding.
At Save Mount Diablo's Mary Bowerman Science and Research colloquium, Miller presented the results of his research on lichens at the Quail Ridge Reserve in Napa County. The reserve has similar chaparral environments to Mount Diablo. The study focused on whether changing wildfire regimes could affect lichen biodiversity.
These ecosystems are adapted to some fire, but wildfires in California are getting more frequent, more severe, or both. Miller's study showed that areas that have experienced more frequent fires have lower lichen diversity.
Therefore, although these chaparral ecosystems are adapted to fire, there may be some value in suppressing wildfires in old-growth chaparral areas.
Suppressing wildfires in these old-growth chaparral areas would maintain the diversity and late-successional lichen species that have been acquired over the last few decades. Prescribed burns could still be carried out in areas that aren't old-growth chaparral, to reduce the risk of catastrophic wildfire.
Learn more about lichens! Visit the California Lichen Society website.
For more information about late successional lichens, see Dr. Miller's recent paper.
Susan Ingersoll contributed to this blog post.
The presentation starts at 1:25:30 and ends at 1:40:00