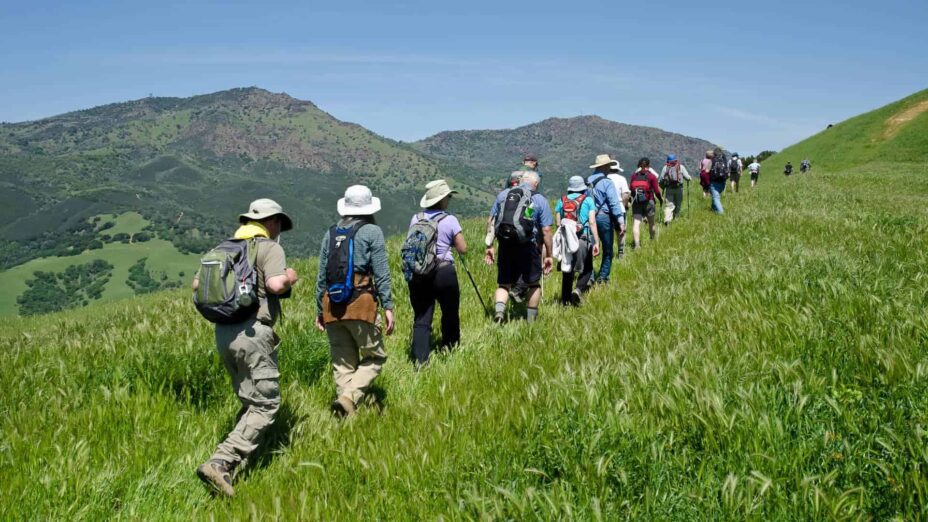 ---
"Discover Diablo" is Save Mount Diablo's new program of free guided public hikes.
One major component of Discover Diablo will be an annual schedule of free public hikes publicized at the beginning of each calendar year.
We will continue to host one monthly property hike, taking place and focusing on a specific piece of land Save Mount Diablo owns and stewards, as well as one monthly family hike.
Family hikes will take place on a collaborating agency's land and will highlight ecologic features or a designated theme. We will also offer a hiking series intended to build certain skill sets or grant access to SMD members exclusively.
The goals of Discover Diablo are building awareness of the importance of land conservation and permanently protecting open space for habitat, as well as recognizing the value of outdoor recreation, reaching new audiences, building our membership base, and sparking a passion for wild lands in the youngest of trailblazers.
Stay tuned for the launch of this new program!
If you have any questions regarding Discover Diablo, please contact Jim Cartan, SMD's Stewardship & Outreach Manager:  jcartan@savemountdiablo.org.