---
Here are the few of the things we've been up to lately on the stewardship front.
Vanquishing the Stinkwort and Nourishing the Natives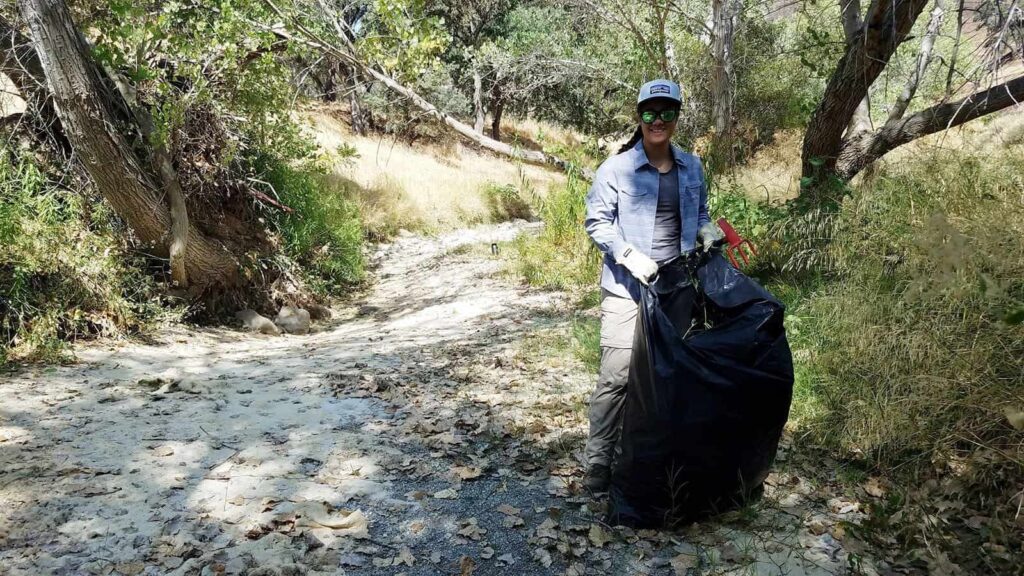 On August 24, we went out to search for stinkwort in the creekbed at our Marsh Creek 1 and 7 properties. We found tons of stinkwort and pulled out everything in sight! We will have to come back and see if any more pops up.
We also weeded and watered all of our plantings. They're doing really well. We had planted them earlier in the year than in previous efforts and in the shade, and we've noticed a dramatic improvement in how well they're thriving. We also caged them after planting, and we think that's helping a lot (to reduce herbivory). Thanks to our awesome watering crew for watering Marsh Creek 1 and 7 and Ang this year!
Taking Care of Lot 25
On August 28, we went out to pull out lots of yellow star thistle at our Lot 25 property. We also walked the property and took some mental notes. We noticed that the valley and coast live oaks that were planted there are doing well. We also found a good patch of narrow-leaved milkweed; we want to clear the grass out from around it so that lots of its seeds will germinate.