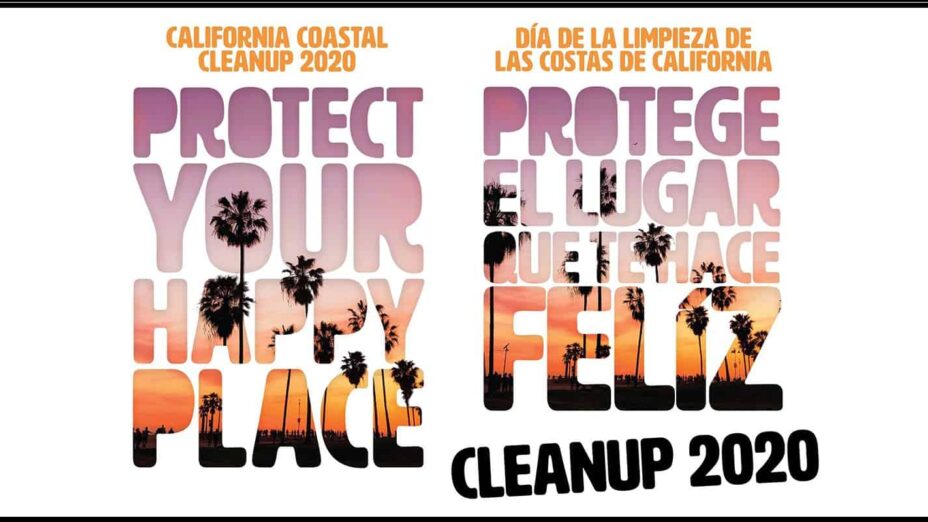 ---
It's time for the 36th annual Coastal Cleanup Day—from home! This year Coastal Cleanup will stretch throughout the entire month of September. We invite you to participate any day, at any time during this month by yourself or with your household to protect your happy place by picking up litter in your neighborhood.
Thirty-five years of data collection by the California Coastal Commission shows that 80 percent of the trash found in oceans originates from litter on streets. Visit your local parks, shores, creeks, streets, and storm drains to keep trash from flowing into the ocean and damaging sensitive marine ecosystems.
On previous years, Coastal Cleanup was a one-day event Save Mount Diablo joined by leading a large group effort to pick up trash on Thomas Kirker Creek in Pittsburg. Kirker Creek flows right under Kirker Pass Road, which is heavily trafficked and littered.
Because of COVID-19, we will not be able to hold a traditional cleanup this year; instead, we're encouraging everyone to "clean the shore from your front door!" Protect your health and slow the spread of COVID by practicing social distancing and wearing protective gear such as a mask and gloves.
Steps to a Successful Coastal Cleanup Event
Register through a local organization (such as The Watershed Project or East Bay Regional Park District)
Look through the California Coastal Commission's Safety Guidelines
Assemble your own cleanup gear!
• Trash bags or buckets
• Gloves
• Face mask
• A trash grabber or tongs
• Sun protection
• Close-toed shoes
Download the CleanSwell App* to record your findings
*Don't want an app but still want to participate? Download and print the following data cards and mail them in when you are done: English | Spanish
Why to Collect Data
Coastal Cleanup Day data is used to drive policies and solutions for marine debris. This data has led to many product bans across the globe (for example, of plastic bags and plastic straws). Help us put more pressure on companies to clean up their act and use sustainable, environmentally friendly materials.
Pick any day in September to go out and pick up trash!
Remember, safety first!
Throw any trash collected into your home garbage bins.
Dispose of your gloves and thoroughly wash your hands.
Post your pics on social media with the hashtags: #cleanupcontracosta2020 and #coastalcleanup
If you find a piece of branded trash, post it to the #trashwallofshame
Most Unusual Item Contest
What do a hollowed-out pumpkin filled with hard-boiled eggs, a hula barbie doll attached to a homemade raft, and a message in a test tube have in common? These are all litter items picked up by volunteers during previous coastal cleanups.
Submit a photo of the most unusual item you find during this year's #CoastalCleanup at coastalcleanupday.org or on #twpccdunusual2020 for the chance to win a prize from U-Konserve. On October 1st, you will have a chance to vote for the most unusual item!
Ways to Reduce Trash
Join Save Mount Diablo in reducing trash by playing bingo!
Can you complete five in a row?
Bingo Resources:
For more tips on how to reduce trash, check out Let's Make Trash Extinct!