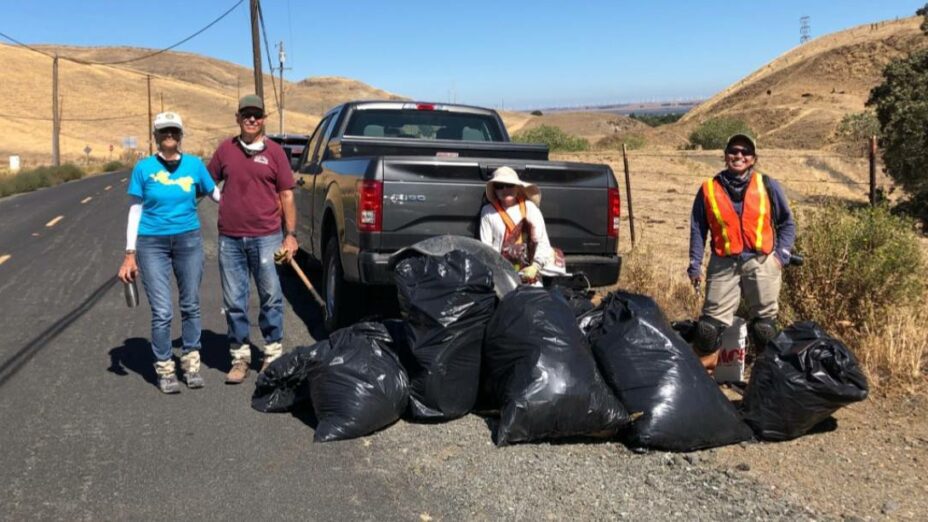 ---
Because of Covid-19, many agencies and organizations asked volunteers to participate in Coastal Cleanup Day from their homes and neighborhoods throughout the month of September. Their goals are to protect the public against large social gatherings while also protecting California coastlines.
Our coast, rivers, and ocean suffer from gargantuan amounts of trash and litter that travel through streams, ponds, storm drains, and rivers. Eventually, all that trash finds its way to the Pacific Ocean.
Save Mount Diablo's stewardship staff and three volunteers focused their attention locally this year. This small but mighty team cleaned up Thomas Home Ranch and Kirker Creek on Thursday, September 24th.
The small, socially distanced group of five removed nine large bags of trash, which weighed in at around 300 pounds combined. The trash collected was everything from micro litter to blocks of concrete.
Actions like these are extremely important. Not only are people removing litter from our wild places and coastlines, but also, they are doing it in their own communities. They are protecting wildlife and watersheds in their own backyard, connecting to nature at home, and in turn, striving to protect and beautify the planet on a broader spectrum.