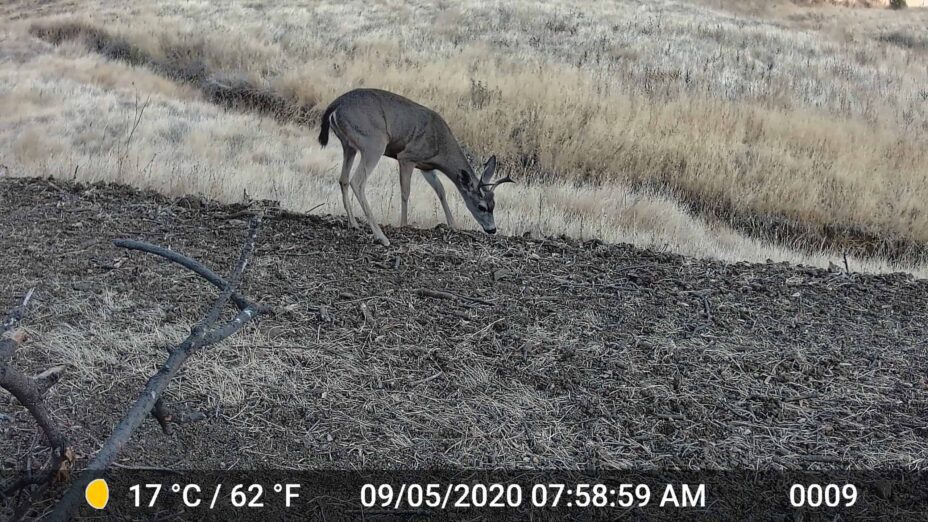 ---
Camera traps have recorded a variety of wildlife in Mount Diablo's foothills, including common animals such as bobcats, deer, coyotes, and owls, as well as rare or threatened species such as badgers and dusky-footed woodrats. A motion-activated camera system was installed over a two-mile stretch of land and monitored for 10 weeks.
The project was led by Kathryn Cutting of Cal State East Bay's Concord Campus.
Wildlife sightings are common in this wildlife corridor, so field station scientists wanted to determine the area's biodiversity. This project not only verified the existence of wildlife in this urban-rural interface; most importantly, it recorded 16 different species using the wildlife corridor.
These encouraging results mean that further study is warranted to answer more biodiversity questions and determine habitat improvements. Environmental education opportunities will also be explored. The study was funded by Save Mount Diablo's Mary Bowerman Science and Research program.
Susan Ingersoll contributed to this blog post.
Wondering What the Trail Cameras Captured?
Want to Learn More About Life at the Creek?