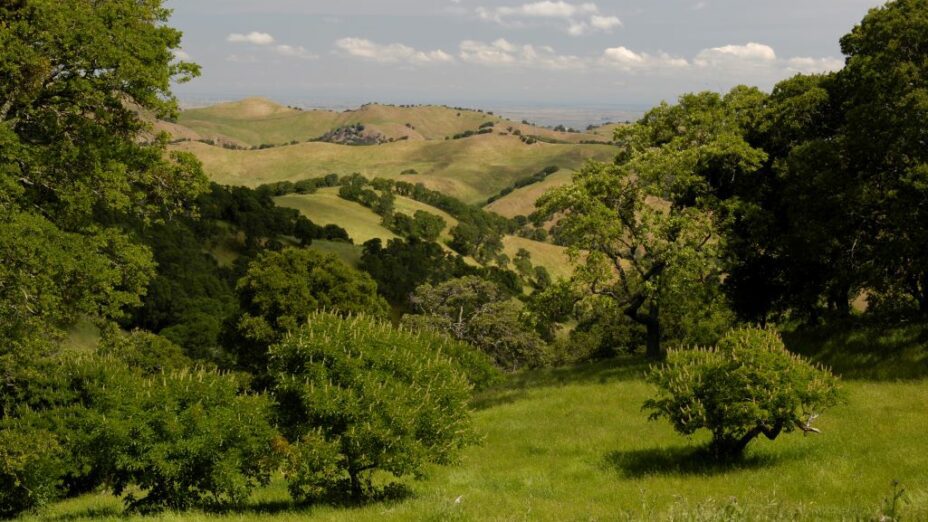 ---
Looking for an easy trail with an abundance of wildlife?  Check out the Old Homestead Loop!
Distance: 3.6 miles
Elevation change: 764 feet
Difficulty: Easy
Hiking time: Two to three hours
Trail surface: Dirt (mostly fire roads)
Best season: Spring
Hours:  8 AM to sunset
Managing agency: East Bay Regional Park District
Trailhead location: At the end of Frederickson Lane in Antioch
Parking: Contra Loma Regional Park parking lot at the end of Frederickson Lane in Antioch
Description:
Spend a relaxing day exploring the family-friendly Old Homestead Loop at Black Diamond Mines Regional Preserve.
The Old Homestead Loop is an excellent trail for those of all fitness levels to enjoy the scenery of the preserve.
The loop starts on the Homestead Trail, which transitions into the Old Homestead Loop. The only navigation that needs to be done from there is to stay on the loop until returning to the Homestead Trail.
You will explore the hills of Black Diamond Mines Regional Preserve while traversing this meandering trail.
This area is at its most beautiful during the spring when the grass is green, and a variety of wildflowers pepper the hillside. Of course, Old Homestead Loop is popular year-round for its gorgeous views and ease of access.
This is a busy trail on the weekends—expect to encounter other hikers along with cyclists, cows, and horseback riders. You may need to park just outside the Contra Loma Regional Park gates if parking at the trailhead is full.

If you want to learn more about Black Diamond, Audible Mount Diablo has an excellent guide that covers the history and ecological restoration of the area. Explore what once was a historical mining area in the East Bay.