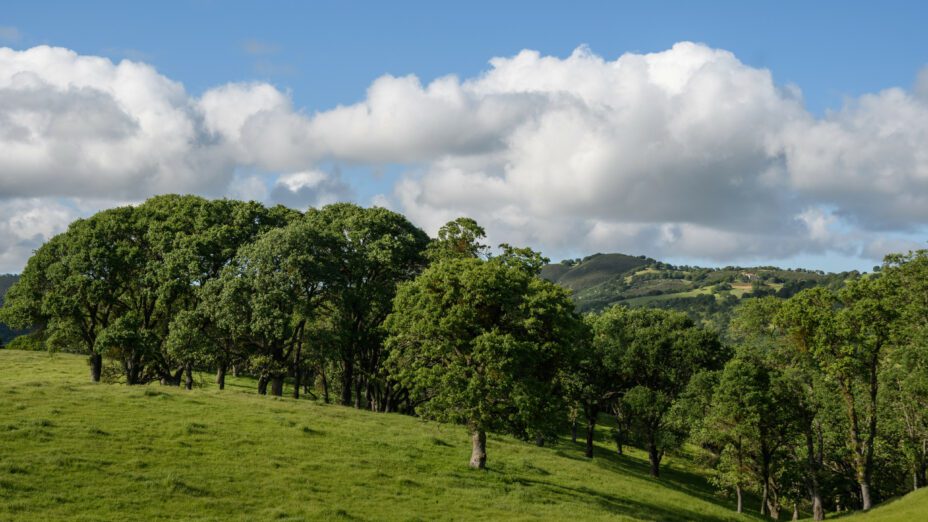 ---
Through Forever Wild, we raised the necessary funds to protect 1,681 acres of land in nine different properties. The total land conserved amounts to 2.6 square miles, an area bigger than Emeryville or the San Francisco Presidio.
Here is a property protected forever, through Forever Wild:
Anderson Ranch features a 2,100-foot section of Marsh Creek and a large, beautiful pond. Small volcanic domes dot the north end of Morgan Territory Ridge.
After 40 years of defending 95-acre Anderson Ranch, its preservation took just six months and $800,000.
The property is one of the few places in Contra Costa County outside of the Urban Limit Line where a major subdivision was still being considered. An approved 40-unit project, "Mountain Meadows Unit II," sat in wait for years—held up by the threatened California red-legged frog and the cost of a bridge over Marsh Creek.
The property's lack of practical access protected it for years until Morgan Territory Road washed out and a temporary bypass was located on the property—it was suddenly highly visible even as the owners placed it on the market.
Mount Diablo looms to the west, and you can see views up Curry Canyon to Windy Point. To the north are Kreiger Peak, Irish Canyon, and the Clayton Ranch addition to Black Diamond Mines.
Chet and Gertrude Anderson were married in 1925. In 1938, they paid Mary Corredo Azevedo Cardoza $12,000 for 435 acres on Morgan Territory Road. Our 95 acres is the last piece of the ranch.