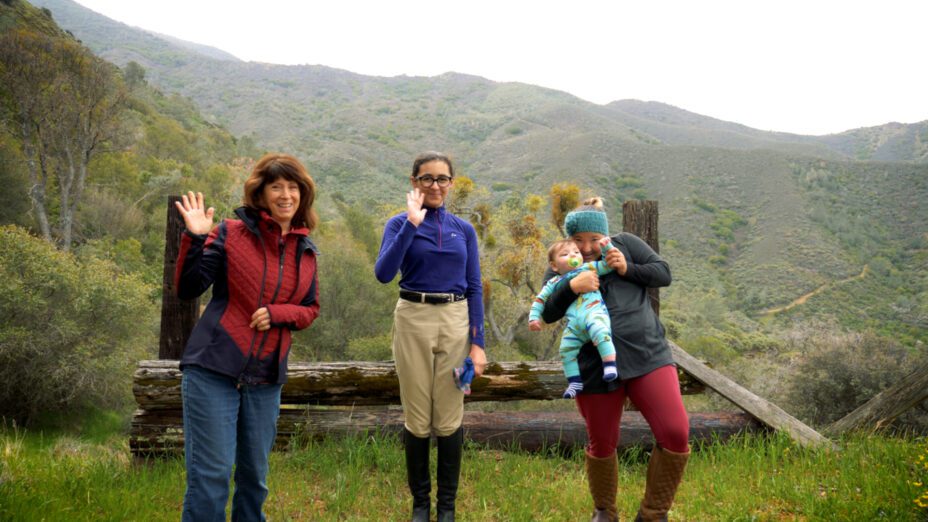 ---
On December 31, 2019, Save Mount Diablo and the Concord Mt. Diablo Trail Ride Association (CMDTRA) signed a two-year option agreement to permanently protect 154 acres on 3,557' North Peak. The property is both a mile-wide east to west and part of the "Missing Mile," a square mile of private land on North Peak's face.
Surrounded on three sides by Mt. Diablo State Park, it's adjacent to our Young Canyon property and our North Peak Ranch project. Save Mount Diablo paid a $50,000 option while we raise $1.04 million to purchase the property's development rights.
The CMDTRA will keep a separate, lower elevation 47 acres, where the association's buildings are located, out of the proposed conservation easement area.
The property rises from 1,100' to 2,010' with views from Carquinez Strait and Suisun Bay to Lassen Peak and the Sierra Nevada Range. Much of the property is steep, rugged, and lush. Its rich biodiversity is because it includes the complicated geology of Mount Diablo's main peaks, including serpentine soils.
To learn more about the Missing Mile and our project to protect lands on North Peak, watch our video about preservation through perseverance.
Map of the Missing Mile and CMDTRA Location
Help Protect the Missing Mile!