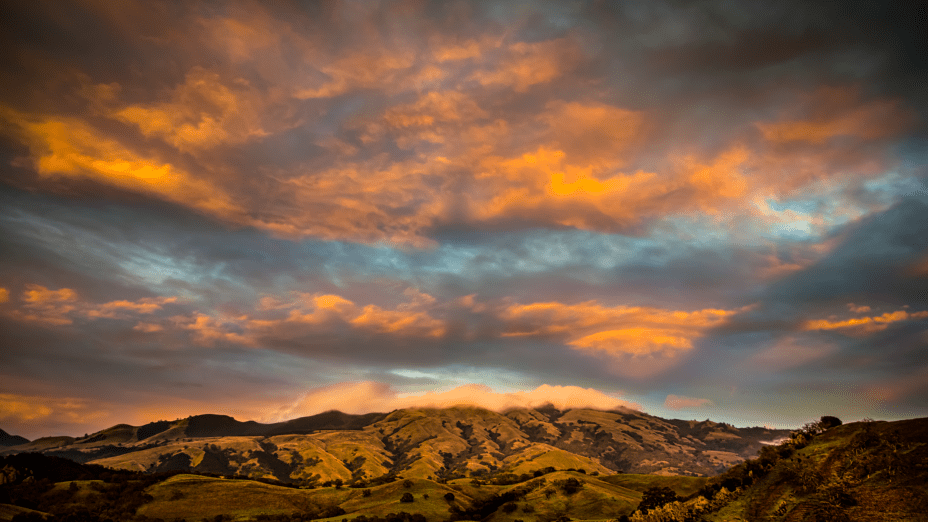 ---
This year marks the 100th anniversary of Mount Diablo State Park, as well as California State Parks' 50 years of collaboration with Save Mount Diablo. In celebration, let's look back at all that we have accomplished together to grow, steward, and make accessible to the public this beloved local park.
Ambitious Beginnings
Dr. Mary Bowerman co-founded Save Mount Diablo with Art Bonwell in 1971 after decades of studying the flora on Mount Diablo. Five years later, Save Mount Diablo acquired our first property—the "Corner Piece"—117 acres that were later transferred to Mount Diablo State Park.
Dr. Bowerman was also directly involved in the preservation of Blackhawk Ridge, the Black Hills, Sycamore Canyon, Mitchell Canyon, Back Canyon, Donner Canyon, and North Peak.
By the time of Dr. Bowerman's passing in 2005, Save Mount Diablo had helped triple the size of the park to its current size of 20,000 acres.
Save Mount Diablo and its partners continued preserving more land after 2005, incorporating the priorities that Dr. Bowerman and others had established. Today, more than 120,000 acres of land is protected on and around Mount Diablo in 50 parks and preserves.
Restoring the Eye of Diablo
The Beacon stands atop the summit of Mount Diablo, the last remaining beacon in a series of transcontinental guides used during World War II. Mount Diablo's beacon was almost lost as well, because Mount Diablo State Park did not have the resources to maintain it.
Recognizing the value of the Beacon to history and to our local community, Save Mount Diablo supported special legislation sponsored by the state under AB 1916 in 2012 to undertake preservation of the Beacon. After Save Mount Diablo helped secure the needed funding, restoration of the Beacon was completed in 2013.
Now, in partnership with the Pearl Harbor Survivors Association and the Sons and Daughters of Pearl Harbor Survivors, Save Mount Diablo lights the Beacon every December 7th. Together we memorialize Pearl Harbor Day and honor those who served and sacrificed their lives for our country.
During the first year of the current pandemic, to bring light and hope to our region, Save Mount Diablo staff and volunteers also lit the Beacon each Sunday at sunset and then rested it every Monday at dawn.
Protecting the Landscape
Sudden oak death (SOD), as its name suggests, is a disease that infects certain oak species and causes the trees to die over a period of just a few years. SOD is caused by Phytophthora ramorum, an invasive, microscopic fungus. California bay laurels are the primary carrier of P. ramorum (the bay trees are not affected by the fungus), and the pathogen infects oaks via water.
Mount Diablo manzanitas (Arctostaphylos auriculata), big berry manzanitas (Arctostaphylos glauca), and knobcone pines (Pinus attenuata) are also dying off by the thousands on and around Mount Diablo. The cause of this die-off is currently unknown, and we are unsure if it is linked to SOD.
Again in collaboration with Mount Diablo State Park and with other local organizations and experts, Save Mount Diablo is currently working to learn as much as possible about what is causing this die-off.
We are still in the early stages of research and have quarantined areas of our properties that are affected to help prevent potential spread. We plan to use the knowledge gained from this research to guide future management practices on Save Mount Diablo properties, in the state park, and on other local lands.
Looking Forward to the Next 50 Years
Following in Dr. Mary Bowerman's and Art Bonwell's footsteps, we will continue to partner with Mount Diablo State Park as we further our mission of preserving land for native plants and wildlife on and around Mount Diablo. Viera–North Peak and Curry Canyon Ranch, two properties protected by Save Mount Diablo, will be integrated into Mount Diablo State Park in the future.
For more on Save Mount Diablo's history and accomplishments during the 50 years since our founding, check out our timeline. For a beautiful, comprehensive piece about Mount Diablo and Save Mount Diablo's work, read David Rains Wallace's article for Bay Nature magazine, Speak of the Devil.
Top photo: Stephen Joseph