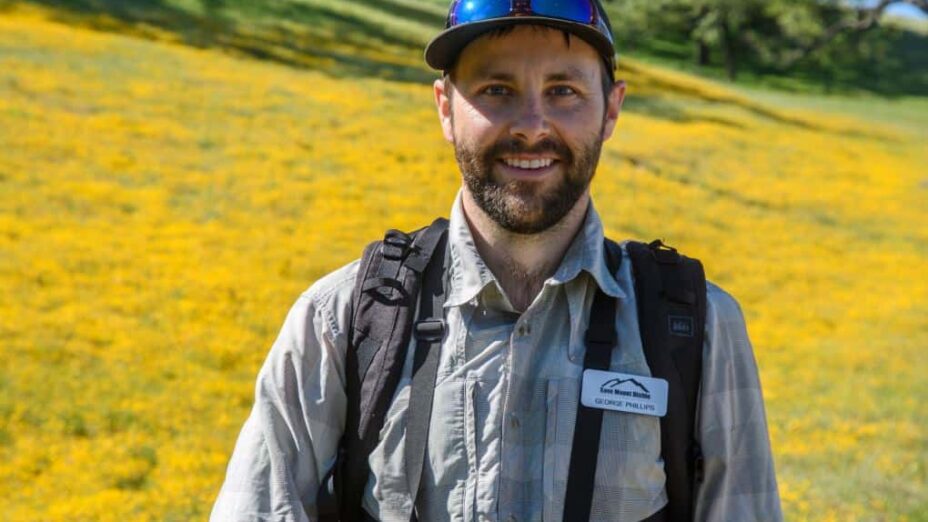 ---
Not knowing what I was getting myself into, I drove clockwise around the mountain in May of 2009 to Diablo's 'Morning Side', where I was due to report for a day-long volunteer shift at Save Mount Diablo's (SMD's) annual BioBlitz. When I arrived, biologists were scurrying around with binoculars, hand lenses, and butterfly nets, counting any species they could find. It was the pinnacle of naturalist nerdom and I was taken aback by how cool the event was.
Witnessing their palpable excitement during the tour of the study area that I was volunteering at demonstrated to me the breadth of Diablo's ecological diversity and catalyzed my love of the mountain. Little did I know that only a few months later, I would be offered a job with SMD—a role in which I would have the opportunity to help build the organization's stewardship program over the following eight years.
After all this time, there are a few things stand out to me about SMD and the work we do. We are not afraid to fight for Mount Diablo. Our deep roots in advocacy are backed by our foundation in science. This combination has manifested into in an effective tactical approach to land preservation in the East Bay Area, a region with ever-present development pressure.
It was also clear to me from my first day as a volunteer, and every day since, that our staff alone could never accomplish everything that needs to be done. Volunteers are truly our lifeblood (donations are too!). We are so fortunate to have such amazing ambassadors, many of whom effectively function as part-time staff.
Relationships are essential to our success. The respect we have in the community has been built by consistently sticking to our core principles for 46 years. We have occasionally ruffled feathers, but by keeping 'the mountain first' as our guiding mission, we can continue to protect the landscape we love. We are the watchers of Diablo. Though my watch has come to an end, our important work will continue on.
George Phillips,
Land Conservation Manager (2009-17), Save Mount Diablo